Listen:
Members of Davis-Monthan Air Force Base 48th, 55th and 79th Rescue Squadrons were called in to rescue a group of Chinese fishermen whose boat had exploded more than 1,000 miles off of Cabo San Lucas, Mexico.
The injured fishermen were picked up by Venezuelan fishing vessel and needed urgent medical care.
The rescuers parachuted into the ocean near the Venezuelan vessel, along with their equipment, which included inflatable boats. Once they reached the victims, the pararescuemen treated the Chinese fishermen for severe burns.

Watch the PJs Parachute into Vessel
Courtesy of U.S. Air Force
(VIDEO: Courtesy of the Air Force)
Lt. Ben Schmidt was the team commander on the fishing vessel. He said the pararescuemen spent a day on board the Venezuelan treating the injured Chinese fishermen.
The rescuers cleaned the burns and tried to ease the victims' pain.
"With burn injuries it is exhausting, especially from a treatment side you constantly have to maintain watch over them," Schmidt said.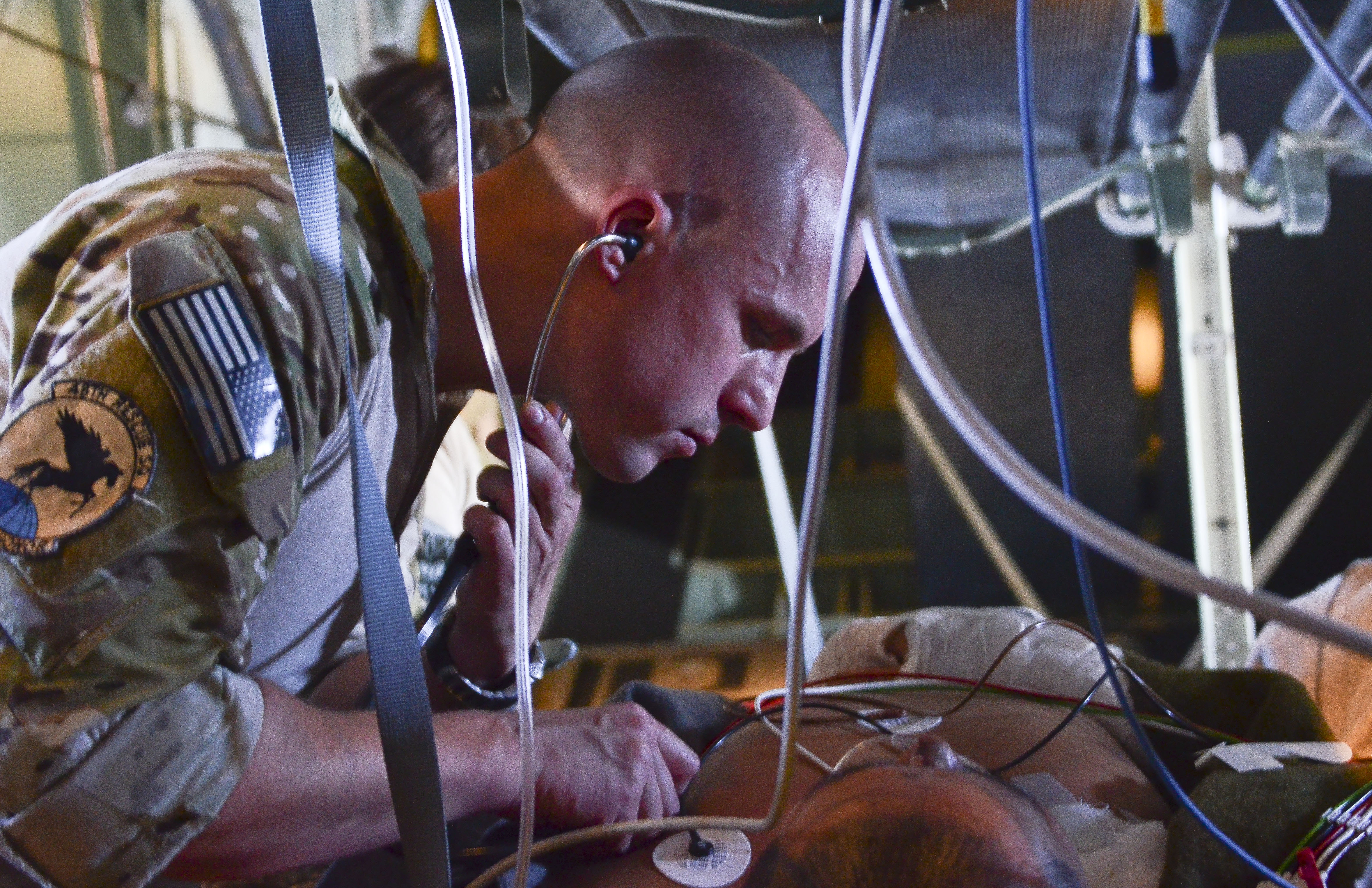 Capt. Russell "Doc" Gray treats an injured Chinese fisherman aboard an Air Force C-130 plane. Courtesy: US Air Force
He said the language barrier with the Chinese sailors was a challenge. The only English words they knew were "thank you,"and they said that a lot, he said.
The other challenge was the conditions for treating the men on a fishing boat.
"The sanitary environment was in question, it was a tuna fishing vessel," he said.
Helicopters lifted the injured men and their rescuers off the Venezuelan fishing boat. All were then flown to Cabo San Lucas, where the injured were transferred to another DM -based plane and flown to a burn center in California.
A doctor treating the unidentified fishermen told the Associated Press the men are in critical but stable condition.
When the aircrews were asked about the mission, many noted their unit motto, "So others may live."
The Associated Press contributed to this article