Tuesday on The Diane Rehm Show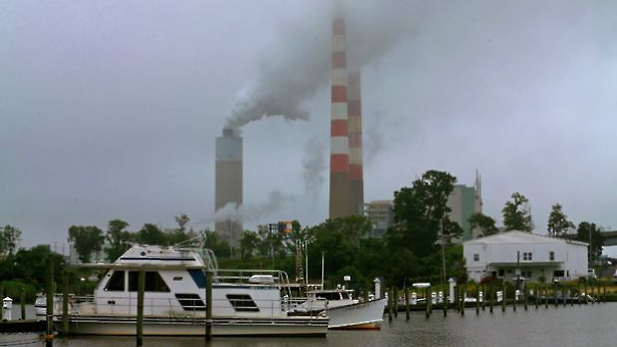 A boat stands in the shadow of the coal-fired Morgantown Generating Station, on May 29, 2014 in Newburg, Maryland. (Mark Wilson/Getty Images)
Debate Over Proposed New EPA Limits For Carbon Dioxide Emissions
The Obama administration proposes strong action on climate change: new limits on carbon dioxide emissions. We discuss details of the new rules and implications for global greenhouse gas levels, coal-fired power plants and the price of electricity.
A worker sets a net before harvesting salmon in a farm pen near Eastport, Maine. (AP Photo/Robert F. Bukaty)
The Environmental Outlook: Sustainable Seafood
There's a very good chance that the fish you order at a restaurant or serve at home was not caught in U.S. waters. About 90 percent of the seafood we consume is imported and much of this is produced on seafood farms. Seafood pens in the ocean and sometimes on land are thought to be the key to developing a sustainable source of seafood, but they raise serious environmental challenges as well. For this month's Environmental Outlook: new efforts to meet the growing world demand for sustainable seafood.
Weekday mornings from 9-11 a.m. on NPR 89.1 FM/1550 AM