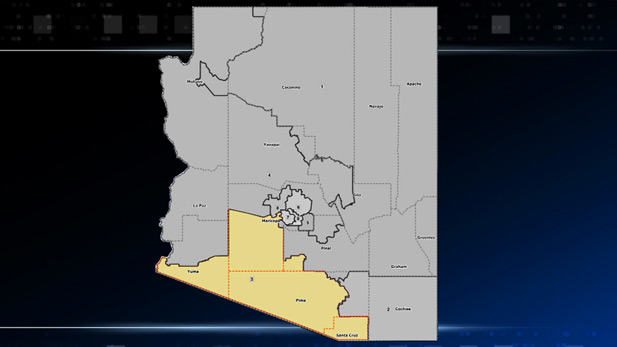 In Arizona's southwestern Congressional District 3, there will be a Republican primary, and a third-party candidate has withdrawn.
Six-term incumbent Democrat Raúl Grijalva has no primary challenger, but he will face a Republican in November.
His opponent two years ago, Republican Gabriela Saucedo Mercer, is running again, as is Republican Mike Polak, who's been on the ballot twice before in the past 12 months: for Tucson City Council and Sunnyside Unified School District recall election.
This is a change from two weeks ago, when candidates had to file nominating petitions to make it on the ballot. At that time, Libertarian Miguel Olivas was also in the race, but he has since withdrawn following a challenge to his candidacy.
Also since then, Polak joined the race as a write-in candidate.
Learn about all the races on the AZPM Your Vote 2014 Election Center.