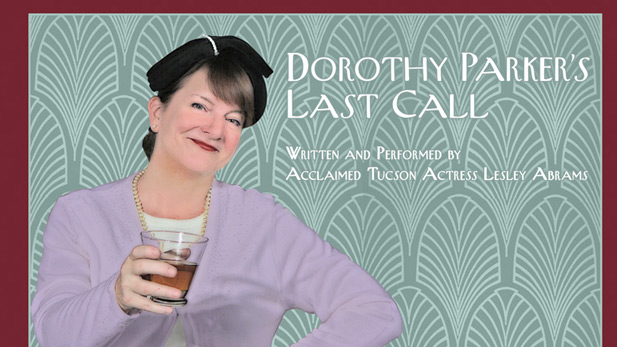 "The first thing I do in the morning is brush my teeth and sharpen my tongue."
"This wasn't just plain terrible, this was fancy terrible. This was terrible with raisins in it."
"That would be a good thing for them to cut on my tombstone: Wherever she went, including here, it was against her better judgment."
The wit of poet and critic Dorothy Parker demonstrated her unique mix of romanticism, realism and irony. Today, she is best remembered for the quips and insults she crafted during the 1920s as a member of New York City's artistic elite, but actress and writer Lesley Abrams would like to see Parker's legacy grow.
Listen:
Poet Dorothy Parker.
"She wrote quite a few short stories," Abrams said. "And, she almost always wrote [from the first person perspective] about women. It's a wonderful collection of voices of women from a specific time and place, before feminism. Women struggling to break out of prescribed roles, and yet still being very, very tied to all of those expectations about what women should be like. And I think, to my mind, it's the short stories, that's where she really provides a kind of road map. She just so beautifully paints the pictures of women who are struggling to get out of a rut, struggling to get out of a suit of armor that they didn't ask for, and that wasn't fitted for them properly. I would like to see [Dorothy Parker] rediscovered as a short story writer."
Dorothy Parker's Last Call, Abrams' one-woman show about Parker's unconventional life, opens this weekend in Tucson at Live Theater Workshop, with performances through July 19th.