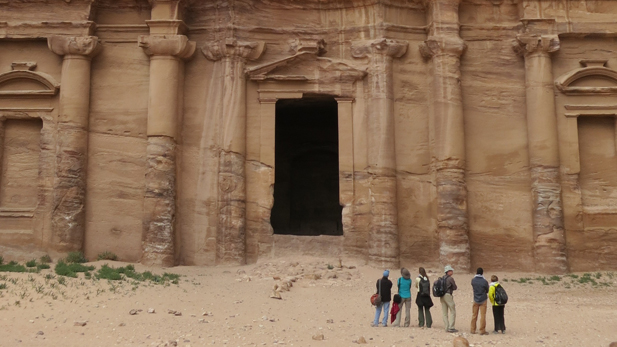 The scanning team looking up at the Monastery, the largest monument at Petra, Jordan
Structural engineer Steve Burrows leads his team of laser-scanning experts to Jordan to scan the ancient desert city of Petra. Using 3D laser-scanning technology, he wants to uncover its construction secrets and shed new light on this architectural wonderland lost to the West for more than 1,000 years.
Time Scanners: Petra, Tuesday at 8 p.m. on PBS 6.