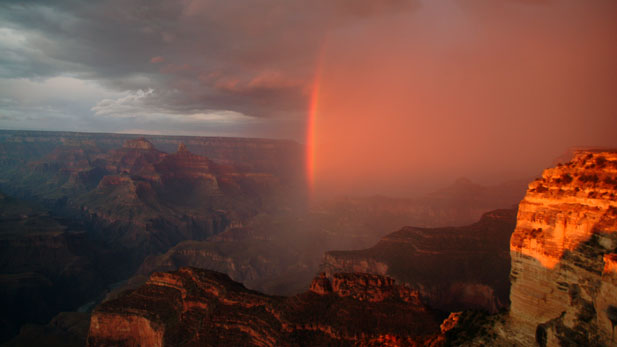 Grand Canyon National Park
Listen:
The Diamond Bar Road, which leads thousands of tourists each year to Grand Canyon West, where the popular Skywalk is located, used to be a windy, bumpy unpaved path.
A ceremony Tuesday will officially unveil the final nine-mile stretch of the now paved road.
The project cost more than $30 million.
The Hualapai Tribe, which owns the Skywalk, had hoped to have the road paved seven years ago, when the glass bridge extending out over Grand Canyon West opened. But financial constraints and a series of legal spats with a rancher whose land the road passes through delayed work.
Mohave County will be responsible for operation and maintenance of the road. County Public Works Director Steve Latoski said the upgraded road will make travel to Grand Canyon West a much more pleasant experience.
"Having a paved road provides for more efficient travel to the Skywalk," he said. "The roadway will also be able to accommodate the travel loading associated with the passenger cars to and from the Grand Canyon Skywalk without requiring significant maintenance."
About 700,000 people visit Grand Canyon West each year. Some travel by helicopter, bypassing the road entirely, but visitors going by car all journey on the Diamond Bar Road.