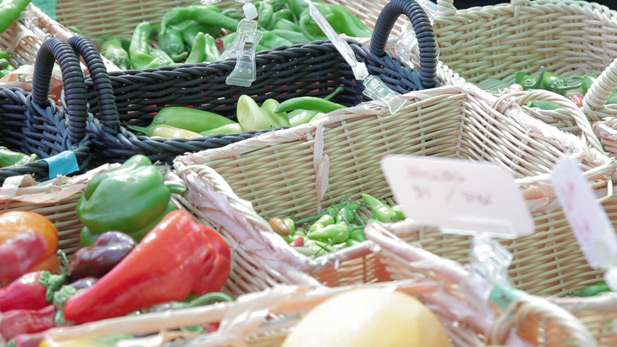 (PHOTO: AZPM Staff)
Listen:
With more than twenty farmers' markets happening in and around city limits every week,Tucson residents have plenty of options to shop for locally grown fruits and vegetables. However, opportunities for back-yard farmers to sell their extra produce are limited and usually require high volume, marketing, and a sizable time commitment.
The Community Food Bank's Farmers Market has implemented a consignment program that taps into the bounty of the small-scale farmer.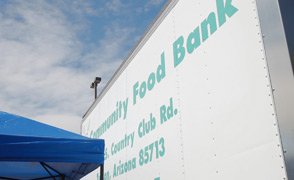 (PHOTO: AZPM Staff)
Audra Christophel runs the Community Food Bank's consignment program, which gives small, local growers the chance to sell their produce. "It's a program for anyone that's growing food chemical and pesticide free who wants to bring in their extra," Christophel said.
The program allows growers to sell any amount of food on consignment, they keep 90 percent of the profits with 10 percent going back the food bank, Chirstophel said. "Whatever doesn't sell gets distributed in our food boxes."
Vince Grossi heard about the consignment program through a friend and regularly shows up to the Tuesday farmers market at the Community Food Bank.

"I needed a place to sell the produce and I ended up here, and it's been wonderful... you meet other gardeners and farmers nearby," Grossi said.