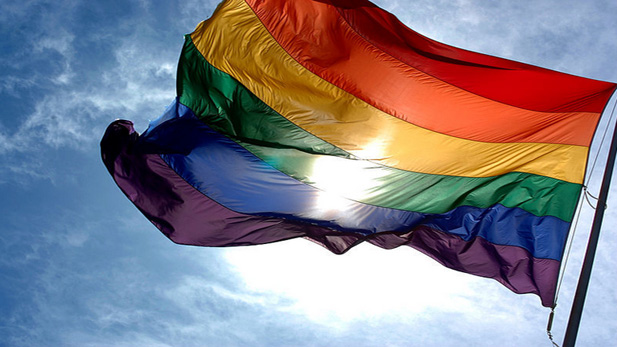 Listen:
Northern Arizona University is one of the most friendly schools for lesbian, gay, bisexual and transgender students. A new study authored by an LGBT nonprofit foundation put NAU in the country's top 50.
Campus Pride's annual report assesses a college or university's LGBT policies, student academic, housing, campus life and programs. This year, NAU got a perfect score in most categories.
Chris Schlarb, senior program coordinator at NAU's LGBTQA Resources and Support, attributed the recognition to major improvements made over the past five years thanks to campus entitiesm such as the LGBTQA Commission and the LGBTQA student organization.
"...We have established two LGBTQA-themed housing options, the LGBTQA office, and we have several staff members dedicated to serving the LGBT community, we (also) have the establishment of the Queer Studies Program," she said.
This last year, NAU has also been working to foster transgender students.
"We have added a preferred name option, we are working on a lot of trans inclusion markers, such as gender change information, gender neutral bathroom," Schlarb said.
Changes to buildings, such as introducing gender neutral bathrooms, take more time, but Schlarb said the campus is determined to keep up the work.
A news release from Campus Pride said they have seen great changes in campuses around the U.S. This is the first year there is a top 50. In 2013, the list merely had half that number of universities and colleges worthy of recognition.
"More than ever colleges today want to be viewed as LGBT-friendly and a welcoming place for all students," said Shane Windmeyer, executive director of Campus Pride, in the release. "LGBT students and their safety impacts the recruitment efforts of the entire campus."
The report has been around for six years. And each one of those, the nonprofit has progressively seen an upward trend. This is the third year in a row that more than 80 percent of participating colleges improved their ratings from the previous year.
Schlarb said NAU is pleased to be at on the top 50 this year because they didn't make it in 2013.
"All universities should be looking at LGBT students and inclusion and retention," she said. "Ultimately, our university mission is to be able to foster student success, that's why it is important to look at these issues and make sure students are finding a friendly and safe climate."
The University of Arizona and Arizona State University were not on this year's list.
Others recognized include University of California in Los Angeles, Harvard University, Brown University and Portland State University.