President Barack Obama wants to see two-year community colleges free - at least for everyone who's willing to 'work for it'.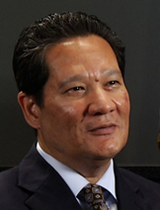 PCC Chancellor Lee Lambert.

AZPM
What does that mean? Students would need to maintain a GPA of 2.5, about a B- or C+ average, and be enrolled in a degree that is transferable to a four-year college.
Pima Community College Chancellor Lee Lambert said he applauds Obama's plan.
"The impact would be quite significant for Pima," Lambert said. "I haven't run the numbers, but I suspect given the demographics of students we have many of which need support and the resources that come with federal financial aid to attend, this would make a big difference for them."
The White House says the federal government will cover 75 percent of the tuition, and states that choose to participate will contribute the other 25 percent.
Obama will discuss his plans again in his State of the Union address later this month.