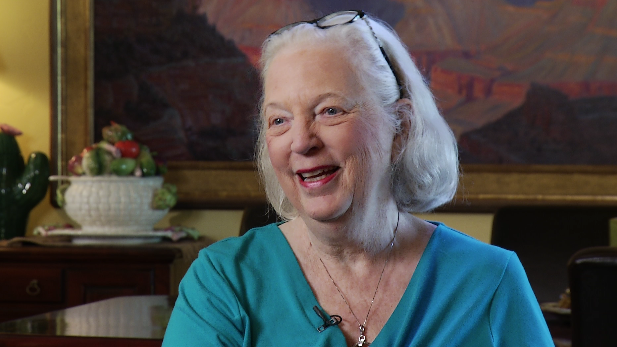 Author J.A. Jance in her Tucson home, March 2015.
Mystery writer J.A. Jance, who grew up in Bisbee and lives part-time in Tucson, says an inspiration for her love of books and writing was her second-grade teacher in Bisbee.
In this interview with Arizona Week producer and host Lorraine Rivera, Jance talks about her formative years and how she overcame gender bias in college, at the University of Arizona, to pursue her dream of putting words on paper.
Listen:
See Lorraine Rivera's full interview with J.A. Jance on Arizona Week, Friday at 9 p.m. and Sunday at 11 a.m. on PBS 6.