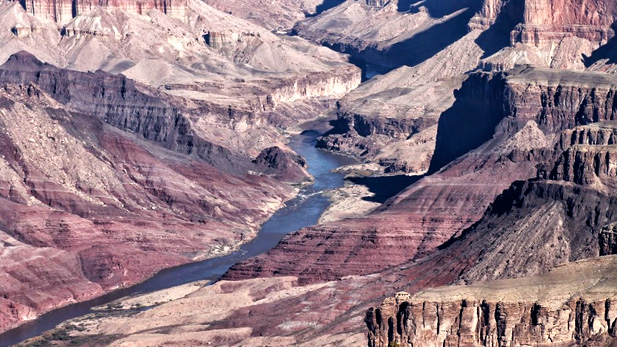 AZPM Staff
Listen:
A report from environmental group American Rivers lists the Colorado River as the most endangered river in the U.S.
The report points to three factors endangering the Colorado.
Two are pending construction projects.
The first is the increased water usage that would come from a large commercial development in Tusayan. That development would add commercial buildings and 2,200 homes to an area that currently has fewer than 1,000 residents.
The second is increased pollution from a project known as The Escalade. The Escalade would be built at the confluence of the Colorado and Little Colorado rivers on the park's east side.
The third factor is water contamination from uranium mines in the area.
While experts say these issues may not have a large effect on Colorado River usage downstream, damage done to the river in the Grand Canyon is a statewide problem.
"It's a major economic factor, as well as important economically and in terms of our state identity," said Susanna Eden, assistant director of the University of Arizona's Water Resource Research Center. "Anything that has an impact on that reach of the river deserves attention by everyone in the state."
In 2013, Grand Canyon tourism added $476 million to Arizona's economy.
American Rivers Report on Endangered Rivers

View at Google Docs
|

Download File