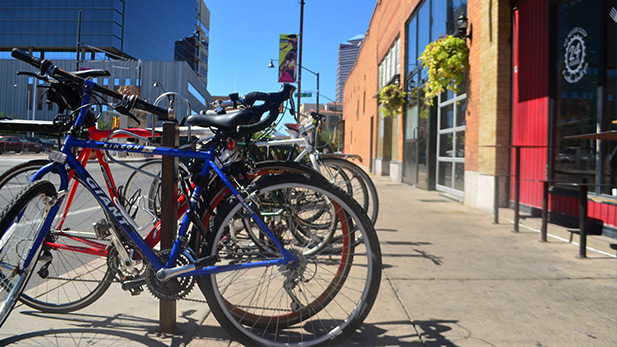 Maria Inés Taracena, AZPM
Walk Score, a company that analyzes real estate for non-automobile travel friendliness, ranks Tucson #9 for most bikeable cities in the U.S.
Walk Score's bikeability rankings are based on total miles and interconnectivity of a city's bike lanes, the share of commuters who travel by bike, and the ease of biking based on local terrain.
"If you look at a map of downtown Tucson, you'll see that there's just a ton of interconnected bike lanes throughout the city," said Sara Fischer, local market manager for Walk Score's parent company, Redfin. "I think they've really listened to the concern and demand, and they've stepped up well."
Tucson has 1,010 miles of bikeyways, the city reports in a 2015 study. Bikeways include bike lanes, shared-use paths and residential bike routes.
Mesa is the only other Arizona city listed in Walk Score's top 20. The report ranked all U.S. cities with a population larger than 300,000.