Stefan George and Tom Walbank performing in 2012.

Courtesy A.T. Willett
Featured on the August 14, 2015 edition of ARIZONA SPOTLIGHT with host Mark McLemore:
What does Mapping Q, the current community gallery show at The University of Arizona Museum of Art, have to say about Tucson's social landscape? Mark McLemore meets the LGBTQ youth who created art that explores questions of identity and place...
As Tucson prepares to celebrate its 240th birthday, Gisela Telis asks local historians to describe what life was like in the year 1776, when Tucson was a fledgling fort with a population struggling to survive...

Roger Pfeuffer of The Friends of Tucson's Birthplace discusses how the group is celebrating Tucson's 240th birthday on Sunday, August 22nd...

And - blues, rock & folk musician Stefan George died Monday, leaving a major legacy to Tucson's artistic heritage. Mark McLemore talks with drummer Will Clipman, one of Stefan George's friends and collaborators, about how his music will be remembered...
Photos of Stefan George provided by A.T. Willett.
Listen to the complete show:
ARIZONA SPOTLIGHT
airs Fridays at 8:30 am and 6:00 pm, and Saturdays at 5:00 pm, on NPR 89.1 FM / 1550 AM.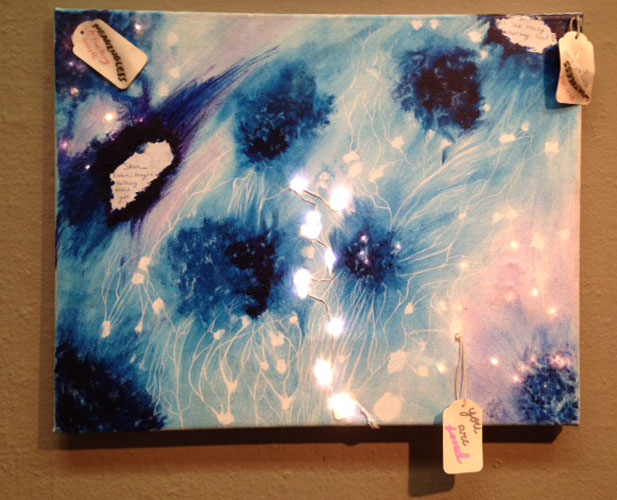 "Mappiung Q' art by Lanay Lindsey

Courtesy UAMA