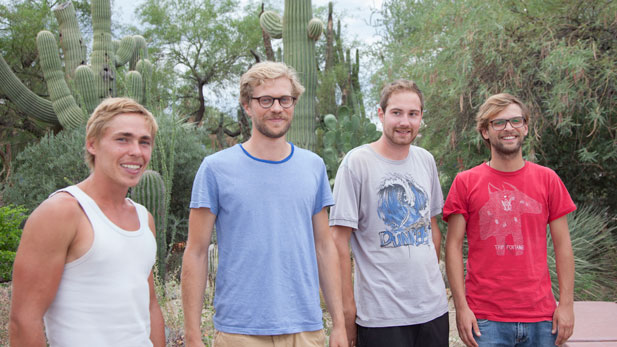 Stefan Zins, Milan Daus, David Rösch and David Sipple have enjoyed seeing the desert, meeting new people and learning about issues such as water harvesting and tree-planting efforts.

Megan Roxbury, AZPM
Listen:
More than 20 students from southwest Germany are exploring new horizons in the American southwest and they are learning valuable lessons along the way.
They are working on their master's degrees in the Geography of Global Change at Freiburg University near the borders with France and Switzerland but they traveled to Arizona in late August.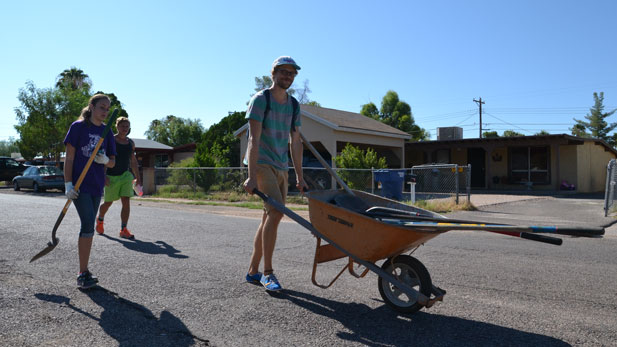 The visiting students join community residents at a tree-planting event in Tucson.

Milan Daus & Stefan Zins
The students have a professor in Germany who is familiar with Arizona. They organized a two-week research project to the Tucson area where they are tackling topics such as transportation, extreme weather conditions, water harvesting and social justice.
Students Milan Daus and David Sipple said they have been impressed by organizations such as BICAS, Watershed Management Group, Trees for Tucson and Primavera Foundation of Tucson which is working on community gardens and other issues related to sustainability.

Daus and Sipple said they and their peers plan to implement their new knowledge and ideas in their education and professional careers in Germany.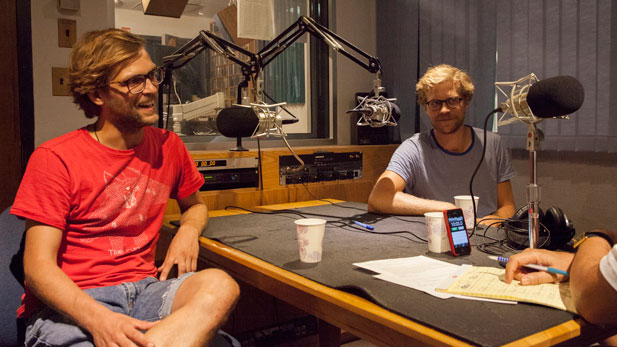 David Sipple and Milan Daus talk to reporter Tony Paniagua about their experiences in Tucson.

Megan Roxbury, AZPM