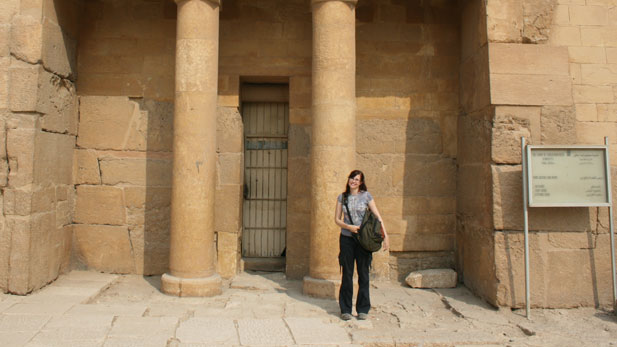 Mary Ownby, PhD, President of ARCE AZ at a private tomb in Giza (PHOTO: ARCE Arizona)
Listen:
Many Tucson residents are used to exploring and studying the Sonoran Desert but some of them are also fans of the deserts in Egypt, thousands of miles away from Arizona.
They are archaeologists, researchers, other professionals and amateurs who are fascinated by ancient Egyptian civilizations and their artifacts or construction projects such as the world-famous pyramids.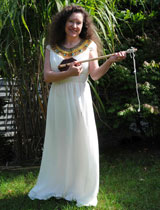 Heidi Köpp-Junk, PhD, playing a reproduction of an ancient Egyptian instrument. (PHOTO: ARCE Arizona)
In 1948 they formed ARCE- the American Research Center in Egypt - with the goal of educating members of the public about this topic.
The Arizona Chapter of ARCE is holding a free lecture on Wednesday October 14 followed by a fundraising dinner and concert with German Egyptologist Dr. Heidi Köpp-Junk who also happens to be an author and musician.
ARCE's Arizona Chapter president Dr. Mary Ownby said the subject matter is fascinating and relevant, especially because many ancient sites in the Middle East are facing uncertain futures due to military conflicts, violence, intentional destruction and lack of care.