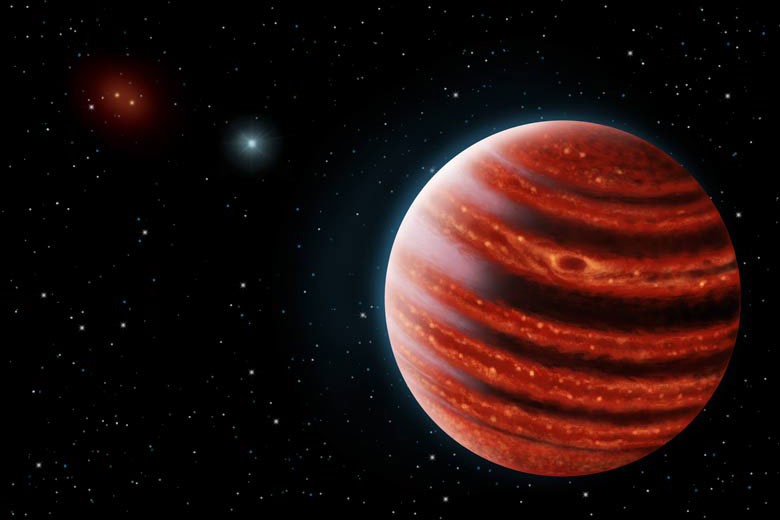 NASA/JPL
Listen
A generation ago, scientists—and schoolchildren—knew about nine planets, all within our own solar system.
When astronomers discovered Pegasus 51b in October 1995, all the textbooks needed to be changed.
Pegasus 51b is the first catalogued exoplanet, a planet orbiting a star like our sun. It is 50 light years away from Earth, and according to Elisabeth Adams with the Tucson-based Planetary Sciences Institute, hardly one of a kind.
"We've been finding planets everywhere we didn't expect to," she said. "Right from the beginning."
In the 20 years since Pegasus 51b was discovered, scientists have found thousands of other exoplanets, and learned that our solar system is somewhat atypical.

"Our solar system is unusual in how closely aligned the planets are in our system," said Adams. "The planets in our solar system tend to lie in a plane, and that's not true for other solar systems."
Those findings, by themselves, upended theories held for decades about how planets were formed. Adams admits that's because the general knowledge about planets was limited to the ones in Earth's own celestial neighborhood.
Now, powerful telescopes, on earth and in space, can locate an exoplanet a hundred light years away and track it, as it passes in front of its host star.
Astronomers around the world are joining the hunt for exoplanets, and the International Astronomical Union says it's having trouble coming up for names with all of the new worlds being discovered every year.

Adams thinks technology is helping scientists formulate an idea what an exoplanet is like close up, including estimates of atmosphere and temperature.
"The moral of the story is every decade brings new technology," she said, "And the new technology keeps bringing better and better images and data about the planets."