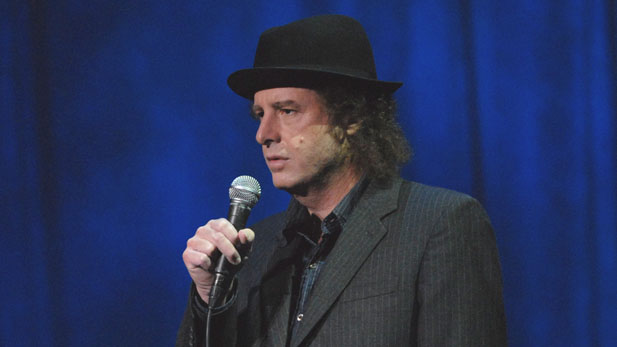 When Steven Wright first appeared on The Tonight Show in 1982, he caught the audience off guard with his methodical, understated delivery and bizarre subject matter. He definitely stood out from the crowd.
Today, Wright is often cited as a major influence on many of the most popular comics of the decade.
He has continued to expand his comic vision as an actor, writer, director and producer -- even earning an Oscar in 1989 for the short film The Appointments of Dennis Jennings.
Wright is currently consulting producer on the 4th season of Louis CK's acclaimed series Louie.
Steven Wright performs in Tucson Friday, November 13th at The Rialto Theater, which gave Mark McLemore a chance to ask him about how it all started...
Listen: