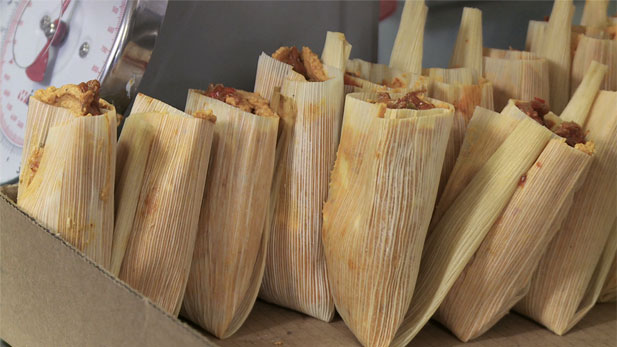 AZPM
Listen:
A tamale is just cornmeal in a husk, right? Of course not, and the 11th Annual Tucson Tamal Fest will showcase just how versatile that Christmas-time staple can be.
There'll be no shortage of classic green corn or red beef for tamale purists. But the more intrepid may want to save some space for the pineapple cinnamon or peanut butter and jelly tamales that tend to make appearances at stands around the festival.
Organizers say the event celebrates the rich tastes, smells and varieties of tamales from across the southwest and Mexico.
Nearly 100 vendors will be serving their specialties and competing for cash prizes that'll be awarded to the best tamales.
No prize money will go to vendors selling other foods at the festival, but in case tamales aren't your thing, there'll be fry bread, tacos, burritos and more. Let's just say, you probably won't go home hungry.
The Tamal Fest will take place this Saturday from 10 a.m. to 5 p.m. in Casino Del Sol's AVA Amphiteather. It's free and open to the public.