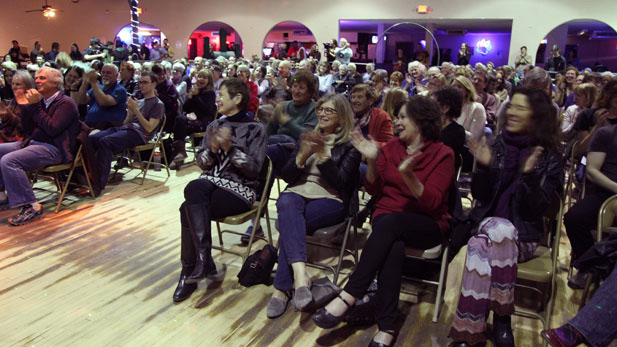 Featured on the January 29, 2016 edition of ARIZONA SPOTLIGHT with host Mark McLemore:
AZPM presented the first-ever live recording of Arizona Spotlight on Sunday, January 24th at 5 PM at the historic El Casino Ballroom in South Tucson. More than 300 people attended the live event, and helped launch the community radio project Dimelo: Stories of the Southwest. The theme of the show was "beginnings and fresh starts".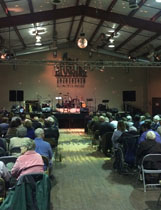 Get Sonoran Strange with performance poet Logan Phillips, who shares a thrilling "poem about the story about the day when the raspado and the Eegee's fell in love"...

What is a micro-story? Radio producer Sophia Paliza-Carre tells how to participate in the new community-wide radio project Dimelo: Stories of the Southwest. The audience was given a chance to fill out postcards with brief personal stories based around these questions:

"What brought you to Tucson - or what made you stay?" / "¿Por qué has venido a Tucson - o por qué te quedaste?"
The story cards were then picked at random by volunteer readers who shared them with the audience...
Listen: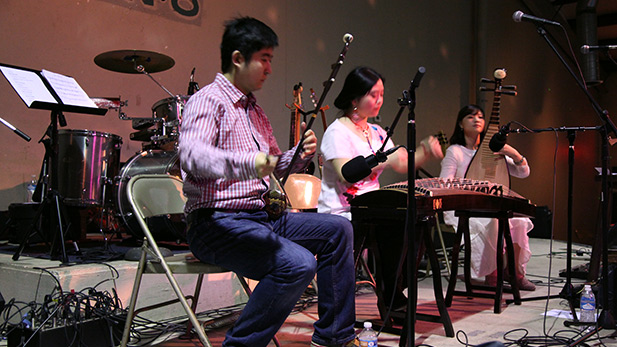 Guest artists from The Confucius Institute at the University of Arizona perform traditional music.
PLUS:
Molly McCloy, a 3-time winner of The Moth Story Competition in New York City and a frequent participant with Odyssey Storytelling in Tucson, tells about a time when her own internal conflict was mirrored by a student in her writing class who also needed help to face his...
Listen: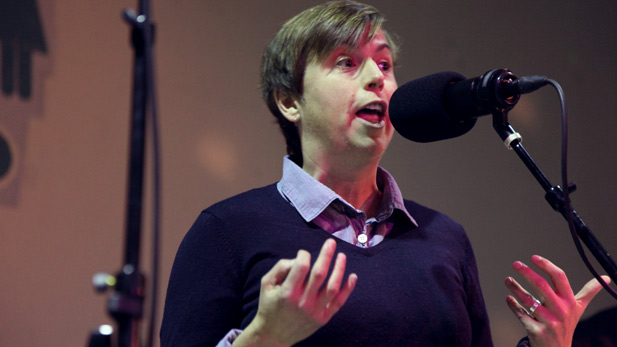 Molly McCloy, telling a story during a live production of Arizona Spotlight.
And, film essayist Chris Dashiell reflects back on when he first saw Stanley Kubrick's 2001: a Space Odyssey, the movie that fully transformed him into a lover of film and started a lifelong obsession...
Listen: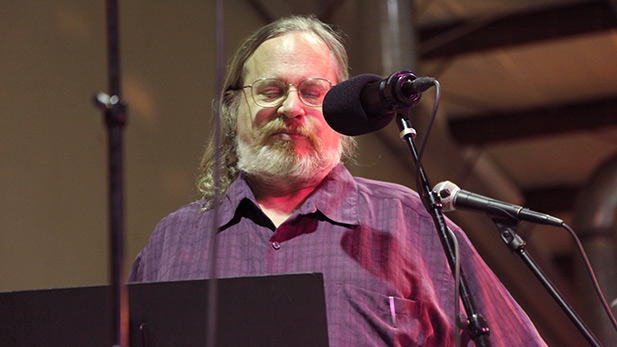 Film essayist Chris Dashiell
ARIZONA SPOTLIGHT airs every Friday at 8:30 am and 6:00 pm, and every Saturday at 5:00 pm, on NPR 89.1 FM / 1550 AM.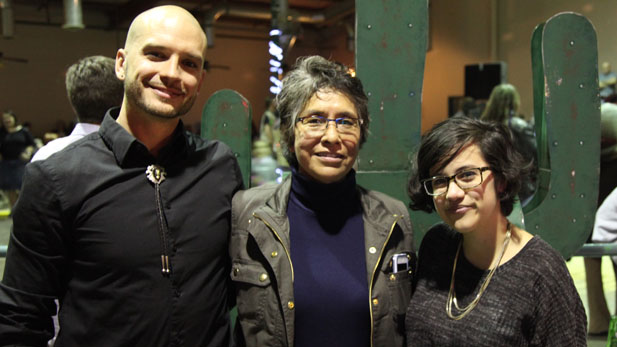 Logan Phillips, Lydia R. Otero, and Sophia Paliza-Carre