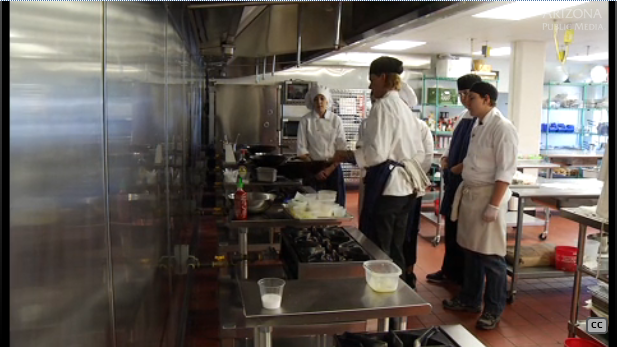 AZPM
Listen:
Gov. Doug Ducey did not include a restoration of technical education funding in his budget, but more than 70 members of the legislature sponsored a bill to do just that.
Last year, the governor and legislature cut Joint Technical Education Districts by $30 million beginning in the 2016-2017 school year. That cut all but gutted the JTED programs.
The bill passed by the Arizona House restores $28 million of the funding. The $2 million not restored is due to a change in requirements which will no longer allows high school graduates to participate in JTED programs.

In his budget, Ducey proposed a $10 million dollar technical education fund that would be matched by private industry.
The Senate has a similar bill, which is also on a fast track for passage.
To learn more about technical education in Pima County, watch this episode of Metro Week