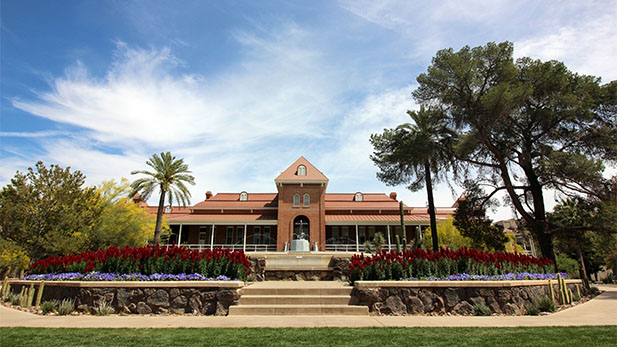 Old Main on the University of Arizona campus.

Julianne Stanford
LISTEN:
The presidents of the three state universities will release their tuition proposals for the 2016-2017 academic year Friday at noon.
Many current undergraduate students at the University of Arizona won't see a change in the cost of their studies. The school put a guaranteed tuition plan into place last academic year. Incoming freshman were automatically enrolled in the plan, and upperclassmen had the chance to opt in. The plan locks tuition and fees in at a flat rate for four years.
The tuition-setting process will determine how much next year's class of incoming freshmen pay, and those upperclassmen that didn't opt into the guaranteed plan.
On March 29, the board of regents will hold a hearing at which the public is invited to comment on the tuition proposals.
The board is expected to vote on the fee structures at their meeting at the UA on April 7.