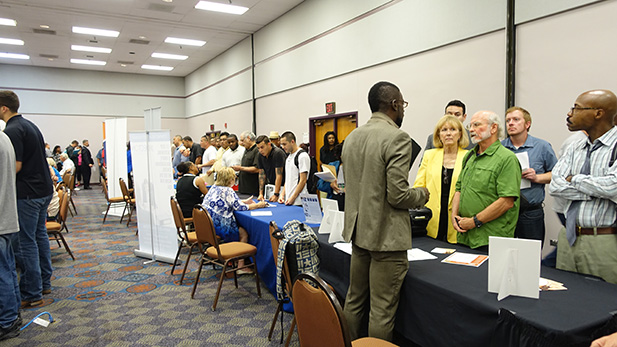 Vanessa Barchfield
Listen:
Nearly 2.7 million Arizonans were employed in October 2007.
The Great Recession took a toll on the job market, and it has been in recovery ever since.
That changed last month, according to a report from the Arizona Department of Administration.
The state had 2,200 more jobs in February 2016 than it did at the prerecession peak.
The same cannot be said of Tucson.
Tucson has recovered 76.4 percent of the jobs lost in the Great Recession.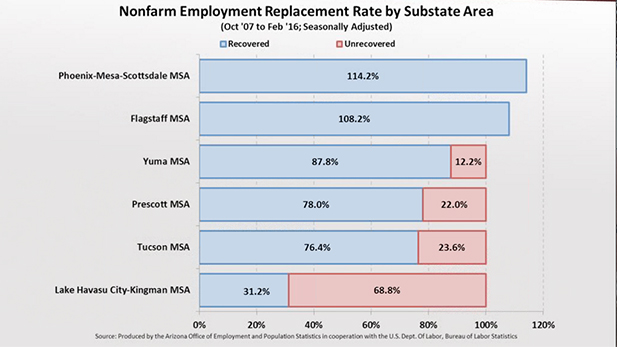 Arizona Department of Administration
Tucson has one of the worst recovery percentages of the metropolitan areas in Arizona, ahead of only Lake Havasu City-Kingman MSA, an area that report authors said is more closely tied to the economy of Las Vegas, Nev. than Arizona.
The report also showed a 0.1 percentage point drop in Arizona's unemployment rate, which is now 5.5 percent.
The state added 25,300 jobs in February, higher than the post-recessionary average of 23,000.
Over the year, Arizona's nonfarm employment has grown by 3 percent, with the private sector accounting for all job gains. Government employment has dropped by 2,400 jobs in the past year.