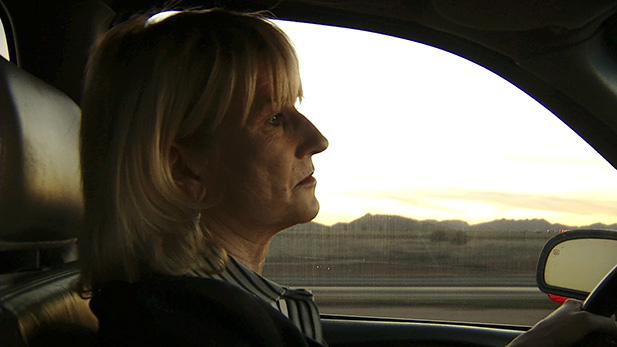 Mental health advocate Sheri George logs hundreds of miles each week to lead community meetings.
LISTEN:
Tonight, Sheri George logs another 20 miles.

"I'm on the road a lot between Florence, Coolidge, San Tan Valley," she says as she rushes down the highway. Farm fields and patches of desert rush by. "Almost every day I have a meeting of some sort."
The San Tan Valley resident is on a mission. She's fighting to get her neighbors the help they need by bringing mental health care services to rural Arizona.
"On a daily basis, here in the state of Arizona, kids and adults are denied access to treatment for mental health and substance abuse – behavioral health, as they call it," she says. "It is truly shocking."
According to Dan Derksen, director of the Arizona Center for Rural Health, the lack of access is both financial and geographic. One in five Arizonans live at or below the federal poverty line, which can make care hard to afford. And more than a million Arizonans live in federally designated Health Professional Shortage Areas (HPSAs), where there aren't enough health professionals to adequately serve the community.
Inspired by her son, Jay Joachim, Sheri George founded the San Tan Valley Substance Abuse Coalition to try to bring better access to behavioral health care to underserved communities.