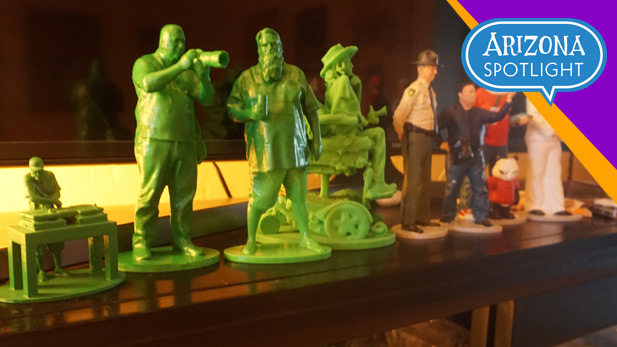 Some of Rudy Flores' 3-D scanned "cultural army".
Featured on the June 3, 2016 edition of ARIZONA SPOTLIGHT with host Mark McLemore:
Listen:
While most eyes are currently focused on national politics, several important local races will be decided in county elections across Arizona. Metro Week host Andrea Kelly joins Mark to talk about who will be running, and how the national conversation may affect politics in Arizona...

Why is a local man running from Tucson to Phoenix next weekend? Mark talks with Geoff Schmidt about his decision to push his physical limits, while getting others involved in supporting cancer research. Geoff is allied with the The University of Arizona Cancer Center's "Better Than Ever" program. (Geoff Smith photo courtesy Kerry Wheelan, aka Goatographer)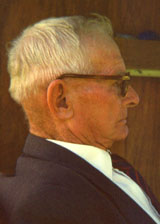 Jack's granddad, Frank Rudd Bybee
The Journal of Rudd (1897-1903): Kidnapped from Iowa to Africa, a new self-published book from Tucson-based author and activist Jack Bybee, tells the true story of his own grandfather's kidnapping and slavery at sea, a remarkable experience that ends in South Africa and forever changed the course of Bybee's family tree.
Listen to Jack Bybee read an excerpt from "The Journal of Rudd", about his grandfather's first (and only) encounter with a pod of humpback whales, which to him seem like terrible monsters from the deep:
ARIZONA SPOTLIGHT airs every Friday at 8:30 am and 6:00 pm, and every Saturday at 5:00 pm, on NPR 89.1 FM / 1550 AM.