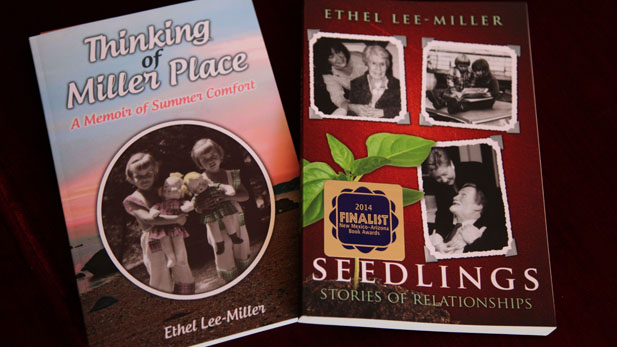 Ethel Lee-Miller has written two books since retiring and moving to Tucson.
Author, editor and public speaker Ethel Lee-Miller moved to Tucson with her husband Hank when they retired, but she's as busy as ever with a variety of personal and professional interests and activities, including her desire to meet people and work with words.
The logophile has written two books and is helping others with their wishes to publish memoirs and other works.
Lee-Miller created different outlets where they can meet to hone their skills or learn new topics about being an author, such as marketing their books.
She's back in the classroom, in a way, after retiring from nearly 30 years of teaching and counseling.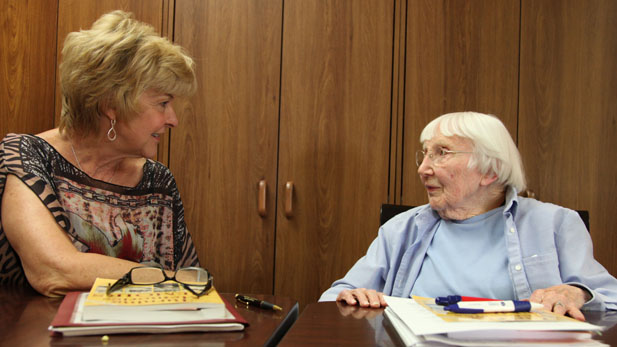 Ethel Lee-Miller and Amy Jean Knorr have become friends since meeting at Creative Writing Group at Atria Bell Court Gardens.
"I think I found my form in speaking and in teaching. I realized when I was in college I was good with little kids and I could move them and influence them and that led me to teaching," she said.
"And now I'm still doing it," she added with a smile, although her students are now adults.
Miller is organizing her summer Writers Read on Wednesday June 15 from 6 to 8 pm at Brewed Coffee Lounge on Tucson's east side.
Six local authors will read from their publications at the free event which is open to the public.