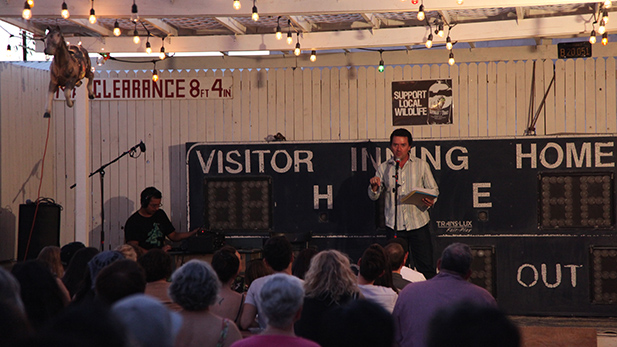 AZPM reporter Tony Paniagua hosted the SLAM.

Amanda Martinez
At our first open-mic event, we heard plenty of responses to these questions. We heard 10 stories from the audience, drawn at random, 5 minutes each. Thank you to host Tony Paniagua, comedian Pauly Casillas and the Saint Charles Tavern. Thank you so much to the storytellers and the audience that so warmly supported them.
Listen to an excerpt of the show below: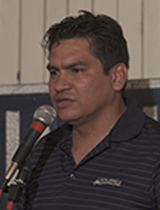 (PHOTO: Andrew Brown)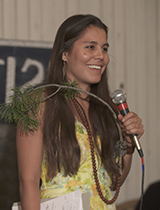 (PHOTO: Andrew Brown)
"So yea, we're a bunch of dorks, but if I go to Sydney or Montreal or Manchester or Rio, I know I have a couch to sleep on. I know I have a tribe and we all know the words to the song." - Maryann Green
"In that instance our elders were in an uproar, because who the hell burns people?" - Marcelino Flores
"Now, I find my belonging in my wife." - Pauly Casillas
"It was a photograph of a pre-WWI Argentine ship crashing through the waves. I grabbed it, it was 5 bucks. My wife looked at me and said, 'you're not bringing that in the house.'" - Ron Spark
"If the right person heard me speak Spanish they would look at me like I was a tiger on a tricycle. Like 'oh, muy bien!'" " - Celina Hosp
"When I was 12 years old, I discovered drugs. Drugs were like, oh yeah I belong here I can work with this. I got pulled to the streets - first to the street gangs, then the motorcycle gangs. You get to create this family that you don't have." - Jesse Sensibal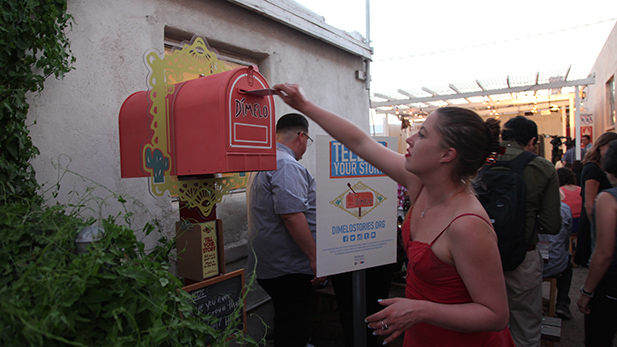 Amanda Martinez
---
Postcards From Our Audience
"I always had to prove that I belong especially with my family. As a college student learning about so many different things, I think that my family didn't really understand what I'm doing. I'm Mexican, 27 years old. I'm supposed to be married, have a couple of kids, and be a home stay mom. But I don't want that for me and I'm always trying to let them know that that's not me." - Anais
---
"I was one of a few white kids in an overwhelmingly latino elementary school, participating in the tradition of Las Posadas. Roles were chose by lottery and I was selected to be Spanish Narrator. Practiced for weeks, nervous to speak a language I didn't know. But love and support given to me from native speakers made me feel I belonged." - Caitlin
Dímelo is brought to you by KUAZ and Finding America, a national initiative produced by AIR, the Association of Independents in Radio, Incorporated. The project is done with financial support from the Corporation for Public Broadcasting, the Wyncote Foundation, the John D and Catherine T MacArthur Foundation, and the National Endowment for the Arts.