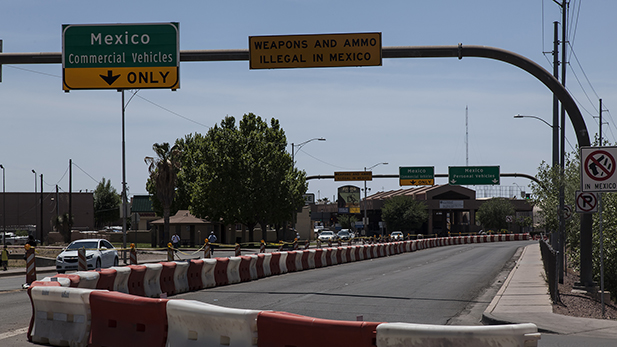 The port of entry in Douglas, Arizona in April 2016.

Steve Riggs, AZPM
Every year, Customs and Border Protection officers see a "significant" increase in border traffic during the long, July 4th holiday weekend.
Travelers can avoid some of those long longs at ports of entry.
"They are actually able to look at the wait times through our website because we do have that continually monitors the border wait times," said Teresa Small with Customs and Border Protection.
CBP officials remind travelers to make sure they have passports or passport cards to return to the United States.
Also remember you cannot bring most agricultural or food items back from Mexico.