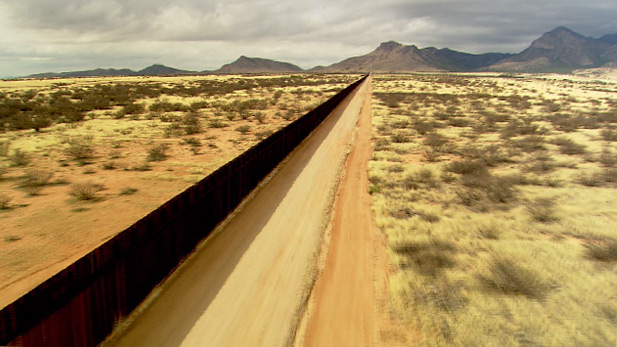 Border wall in Arizona separating the United States and Mexico.

AZPM Staff
Imagine being from Minnesota and seeing the U.S.-Mexican border for the first time. It's part of an internship program that brings students from around the country to form their own conclusions about the border.
Among four who went through the program this summer is Natalie Somerson, from the University of Minnesota. Somerson said she thought she would see two distinct countries. She was wrong.
"It's this idea of the Ambos Nogales," she said. "It's a community. It's not two separate nations."
She joined three other students, from the University of Arizona, Kent State University in Ohio and the University of North Florida.
They spent five weeks working on both sides of the border as part of the Border Incentives Internship Program. They worked alongside migrant shelter workers, they talked with Border Patrol officers and politicians and spent three days camped out with the No More Deaths human rights group.
They said, for the most part, they found people willing to work together, along with consistent opposition to creating more barriers between countries. Somerson said her observation was that the further you get from the border, the more polarized people are.

"I think that's also part of the problem is that people are so set in their partisan ways," Somerson said. "If somebody is conservative, then it's assumed that they want the wall, and if somebody is liberal it's assumed they want open borders."