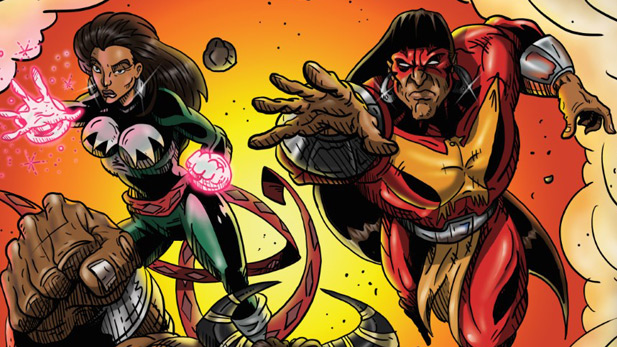 An image from "Tribal Force", the nation's first all Native American superhero comic book.

Tribal Force
Featured on the August 5th, 2016 edition of ARIZONA SPOTLIGHT with host Mark McLemore:
As Arizona students head back to school, many of their teachers should be seeing salary increases due to the voter approval of Prop 123 last May. Christopher Conover reports on how the process is going...
Kate Hennessey (L) consults with Pima County Public Library writer-in-residence Adrienne Celt (R) about her in-progress novel.

Mamta Popat / Arizona Daily Star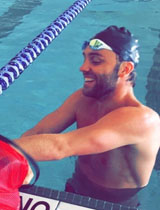 Michael Meyer represents his home nation of South Africa in the 2016 Summer Olympics in Rio de Janeiro, Brazil
And, Mark talks with Michael Meyer, a former University of Arizona student who is now in Rio de Janeiro, Brazil to represent his home nation of South Africa in the summer Olympic Games...
ARIZONA SPOTLIGHT airs every Friday at 8:30 am and 6:00 pm, and every Saturday at 5:00 pm, on NPR 89.1 FM / 1550 AM.