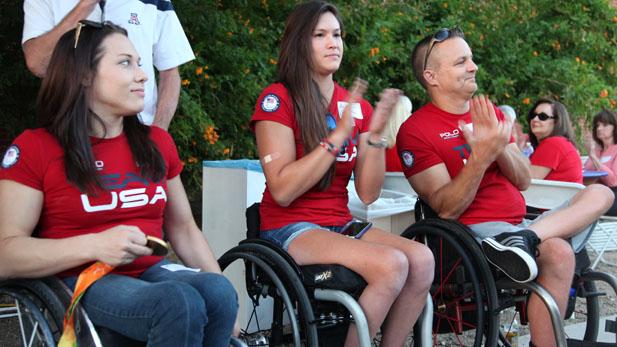 Three of the four Rio 2016 Paralympic athletes who gathered at the University of Arizona applaud during the celebration.

Tony Paniagua
While thousands of people gathered for tailgate parties at the University of Arizona on Saturday September 24, others also took the opportunity to congratulate four athletes who recently returned from the Paralympic Games in Rio de Janeiro, Brazil.
The games for athletes with a range of disabilities were celebrated for the 15th time, following the 31st Summer Olympics.
Four participating athletes with University of Arizona connections: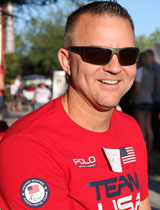 Bryan Barten (PHOTO: Tony Paniagua)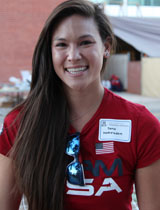 Dana Mathewson (PHOTO: Tony Paniagua)
Bryan Barten is the wheelchair tennis coach at UA's Adaptibe Athletics, and has also competed internationally.
Dana Mathewson obtained her bachelor's degree in speech and hearing sciences, and also plays wheelchair tennis.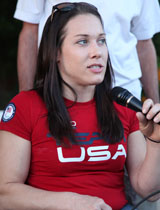 Jen Poist (PHOTO: Tony Paniagua)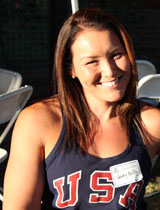 Shirley Reilly (PHOTO: Tony Paniagua)
Jen Poist is a pharmacist who graduated in 2015 and earned a gold medal in wheelchair basketball.
Shirley Reilly is a senior who studies government and public policy, and she took a bronze medal in one of three wheelchair track events.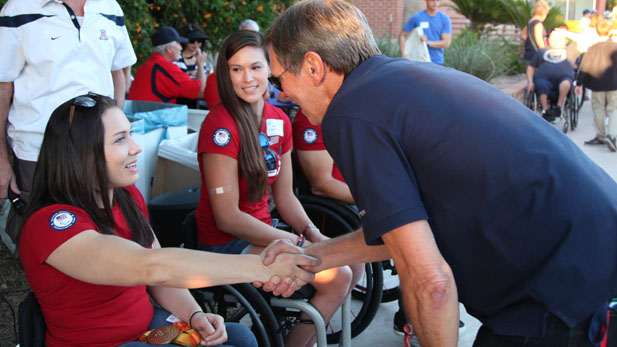 Tucson businessman Jim Click congratulates Jen Poist and other Paralympic athletes.

Tony Paniagua
Tucson businessman Jim Click congratulated the athletes and he's urging the public to support the annual "Jim Click's Run 'N' Roll" which raises funds for the University of Arizona's Adaptive Athletic Program.
The event will be held on Sunday October 2nd at the UA Mall, registration begins at 6 AM.