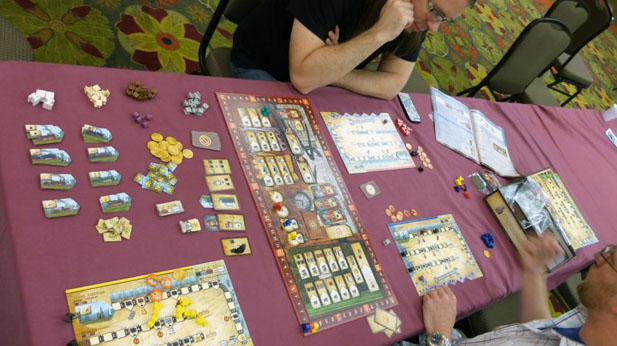 courtesy rincongames.com
Renowned writer Roald Dahl is credited with saying "Life is more fun if you play games." And these days, there are more games to choose from than ever. This weekend, Friday Sept. 30th through Sunday, Oct. 2nd, there is a gathering in Tucson that celebrates games of all types, both old and new. Amanda Martinez spoke with event organizers and avid gamers Karen Arnold Ewing and Seth Jaffee to find out what RinCon '16 is all about...


Whether you are interested in tabletop games, card games or want to learn how a Victorian lady dresses, there will be something for everyone at RinCon '16. The convention is a three day gaming takeover in Tucson with events for people of all ages.
But more than anything, it is a safe, fun and welcoming environment for people to build community around gaming. Convention organizer Karen Arnold Ewing says people sometimes miss how friendly fellow gamers can be.
"When it really comes down to it, convention attendees want to share their passion, their hobby, and the thing that they love, which is to have fun playing games," say Ewing.
Games include everything from tabletop and card games and role-playing to a multi-player co-operative spaceship bridge simulator named Artemis.
There will also be more kid friendly games like Forbidden Island. Players work together to save an island from sinking.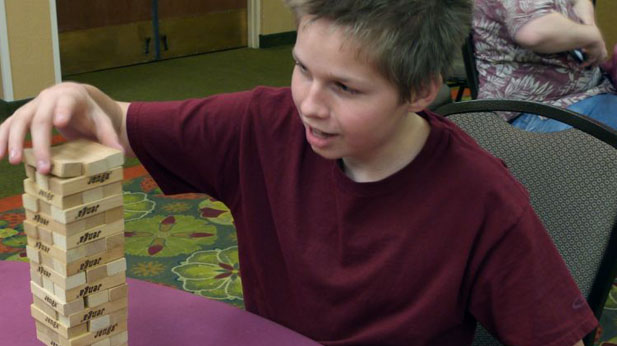 courtesy rincongames.com
Ewing says inclusion of children and families is important to the convention and many people bring their whole families. This year the convention is debuting Kid's Track, a program Ewing has been trying to organize for the past several years.
It is a series of events especially for young gamers ages 6-12 and their parents. Parents can drop their children off at a co-op where kids can hang out and play games while parents enjoy the convention. In exchange, the parents volunteer for two hours to watch other convention attendees children.
"It s just great to watch the light come into a kids eyes when they realize a strategy they have to use to play a game," Ewing says.
One way the convention makes sure everyone has a great time is by offering different levels of game play. Time is built into each gaming session to explain the game to new players. Seasoned gamers can take part in tournaments.
The convention picked up a few years ago after a hiatus when the original planners left Tucson. Seth Jaffee, Head of Development at Tasty Minstrel Games, was part of the group of people who started it back up again.
He says he and his friends just wanted a convention back in Tucson.
"The more we can get people to go to them and grow the hobby, the more games we'll get to play and the more people we'll get to play with them," Jaffee says.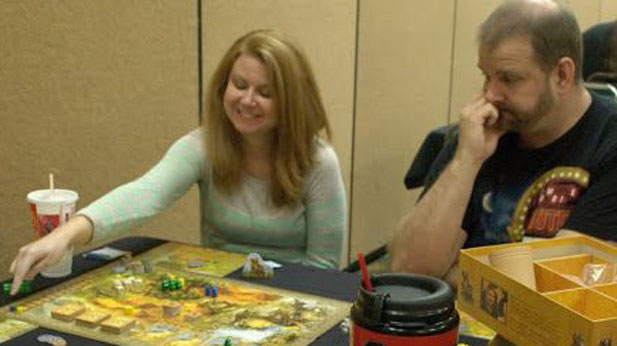 courtesy rincongames.com
People can sit down at a table and play games alongside creators. This makes an event like RinCon '16 special.
And, seeing these kinds of interactions is what it is all about for Ewing.
"When I look out over the gaming floor and I see people engaged with the game, engaged with each other, having fun, learning new games...it's the same rush all over again," Ewing says.
The RinCon '16 Gaming Convention runs from noon on Friday to 6 pm Sunday, at the Sheraton Hotel near Grant & Rosemont in Tucson. The complete schedule is at rincongames.com.