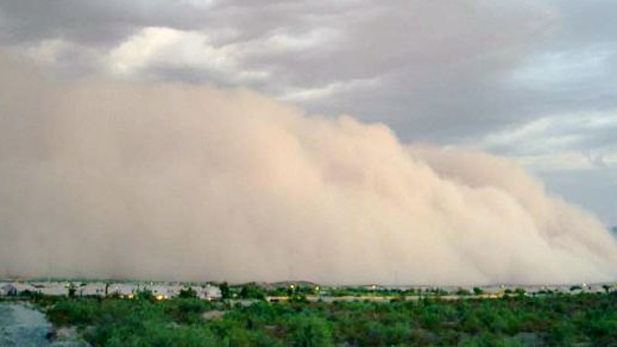 University of Arizona
The Arizona Department of Transportation will install a dust storm warning system on Interstate 10 in Pinal County north of Tucson.
Electronic sensors will be placed along a 10-mile stretch of road from milepost 209 to 219, a place where numerous multi-vehicle crashes and fatalities have occurred because of low visibility from blowing dust.
The sensors will detect poor conditions as they form and alert motorists via overhead electronic signs.
"What we obviously want to do is to get people to slow down, to get off the freeway if they can when they see a dust storm – all of the things we've been asking them to do. This would just give them warning in advance," said ADOT's Tom Hermann.
Warnings will be delivered to drivers as far away as Tucson and Phoenix.
If conditions are severe enough, the system will also reduce speed limit postings to as low as 35 miles an hour.
The system will cost nearly $13 million, and will be paid for through a federal grant the state received in September.