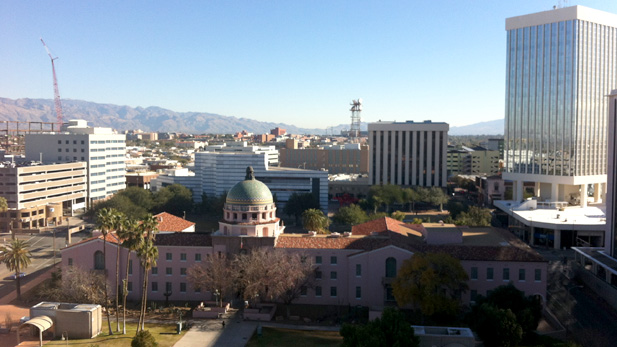 Downtown Tucson.

Fernanda Echavarri, AZPM
Inspired by Austin's South by Southwest (SXSW), the weeklong TENWEST Festival starts Friday, Oct. 21 in Tucson.
The arts and business festival will feature panel talks, performances, happy hours and workshops.
Justin Williams is the founder and CEO of Startup Tucson, which is running TENWEST. He said the idea of the festival is to get the community rallied around the following questions:
"How do we build an innovation-driven economy? How do we do it together collaboratively? How do we support attracting young talent to stay and invest their creative potential in our community?"
The long-term goal of the festival is to transform Tucson into a place that's known internationally for cultivating creativity and innovation.

TENWEST runs through Oct. 28.

Explore the festival's full schedule.