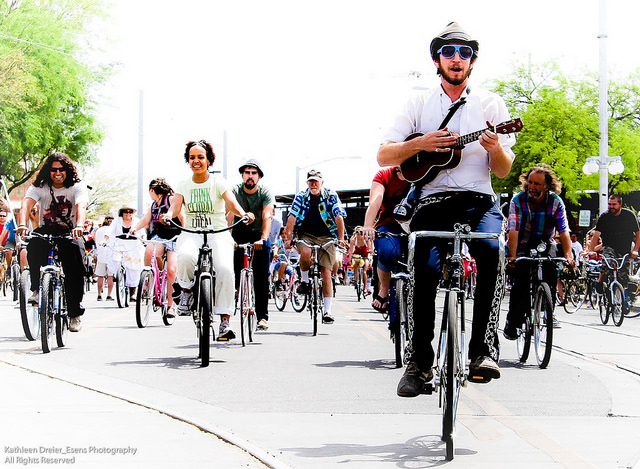 Photo courtesy: Living Streets Alliance
The fall edition of Cyclovia will roll through central Tucson Sunday, with 30,000 bicyclists expected to pedal a 2.25-mile route.
Cyclovia coordinator Kylie Walzak said the event will be in new neighborhoods - Miramonte, Palo Verde and the Garden District - to expand on the idea that it is not only about a bike ride.
"It's a celebration of community," Walzak said. "It's a chance for people who maybe haven't used a bicycle for transportation or recreation recently to get back on the bike and give it a try. It's really about recognizing that streets are for people."
The ride will be from 10 a.m. to 3 p.m. and begin at Rancho Center on Speedway east of Country Club Road. The route will take mostly residential streets heading east and north, ending at the Tucson Botanical Gardens on East Alvernon Way near Grant Road.
For more information, go to the Cyclovia website here.