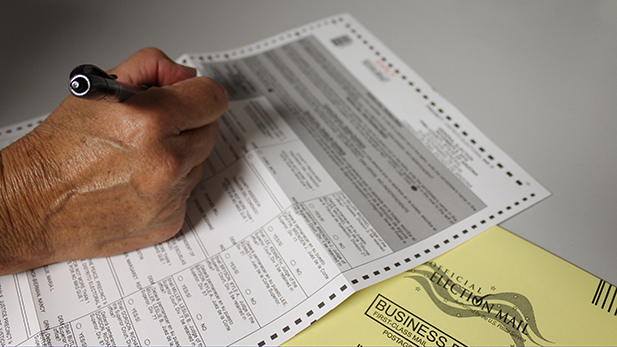 AZPM Staff
Nearly 1 million early voters have returned their ballots to county recorders' offices in Arizona, the Secretary of State's Office reported Friday afternoon.
The latest numbers showed 982,969 ballots had been turned in as of mid-day Friday. That included 348,905 from Democrats, 387,805 from Republicans and 246,259 from other voters, including minor parties and independents.
State officials also announced record voter registration of 3.59 million, up nearly 188,000 since the August primary election.
It was the largest report-to-report increase since the 2008 general election, when the gain was 230,989.
The Secretary of State's Office reported that of the state's 3,588,466 voters, 1,239,614 are Republicans, 1,091,323 are Democrats and 1,219,277 have not designated an officially recognized party preference.
Libertarians and members of the Green party make up a little less than 1 percent of the state's total registration.