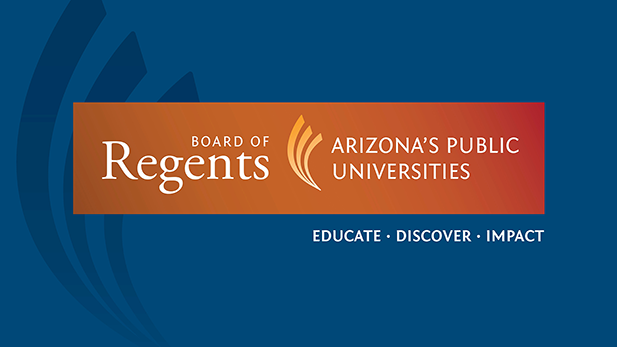 The logo for the Arizona Board of Regents.

ABOR
The Arizona Board of Regents on Friday signed a letter addressed to Donald Trump asking the President-elect to work with Congress to accommodate undocumented immigrant students who were brought to the country as children.
The letter first congratulated Trump on his victory and signaled the regents' commitment to the goal of "real security at our borders and the effective rule of law" in immigration, and then asked for "accommodation" for the students, who have been conferred special status under Deferred Action for Childhood Arrivals (DACA).
The regents' letter described DACA students, sometimes referred to as "Dreamers," as having advanced through the school system by their own efforts, and also said the case for deporting DACA recipients pursuing higher education would be "legally" and "practically" weak.
"It's the right thing for these students and it's the right thing for Arizona," said board member Rick Meyers, during a special meeting of the Regents.
Among Arizona's three state universities there are hundreds of "present and future" students with the deferred deportation status, the letter said. At present, Arizona State University has 186 such students, University of Arizona 45 and Northern Arizona University nine.
Read the regents' letter here.