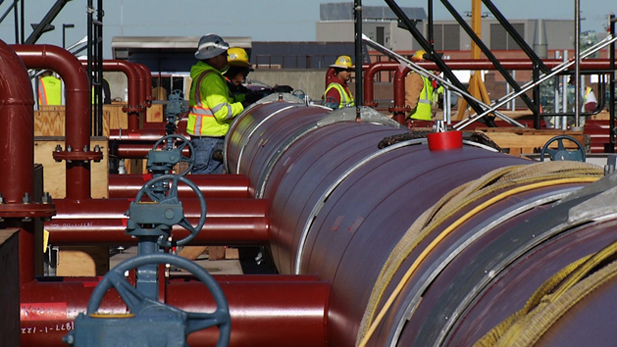 Construction crews work to complete the new wastewater treatment facility on Roger Road in 2013.

AZPM
Listen:
Pima County wants a 4 percent increase to its sewer user fees next year, a total of about $1.70 a month for the average residential customer.
The Board of Supervisors is likely to consider the proposal at its meeting Jan. 17, according to a public notice of the proposed increase.
It would help pay for the county wastewater department to keep up with ever-increasing federal water quality standards, said John Bernal, the soon-to-retire deputy administrator who oversees the wastewater department.
"The regulations are tough and get tougher every year," Bernal said. "You have to continually invest in the treatment facilities, you have to continue to explore new and improved opportunities for cutting costs."
The county held meetings on the topic this month, and the public will be able to weigh in again when the supervisors take up the topic next year. More details on the proposal are online.