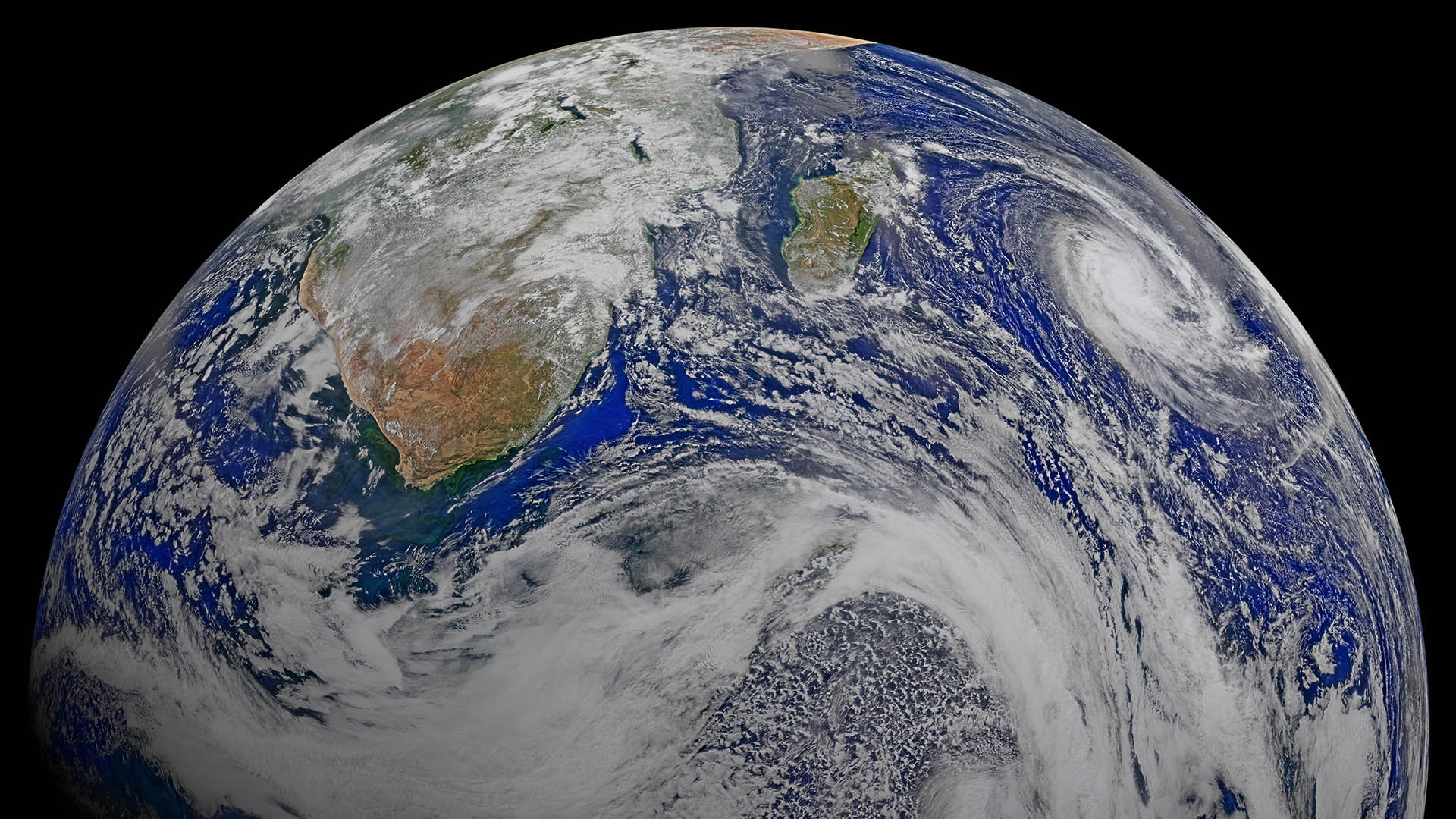 A view of Earth from space.
Courtesy of NASA
Arizona is known for its ability to help put objects in space, for science and for national security. A University of Arizona official is helping create rules about what happens to those objects after they get there.
The U.S. Department of Defense catalogs more than 22,000 objects in space that are the size of a softball or larger. Only about 6 percent are operational spacecraft. The rest can pose a hazard to functional craft, such as satellites.
NASA has commissioned a study to figure out how to manage all of that so-called space traffic.
Moriba Jah directs the UA's space-object behavioral sciences program and is an expert on space junk. He was one of the authors of the study, which will soon go to Congress.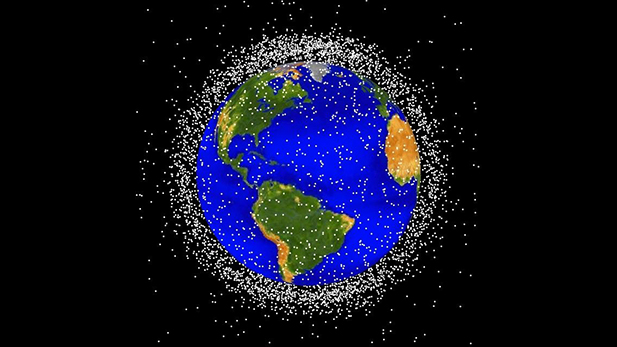 Computer generated image of objects in Earth orbit. Approximately 95 percent of the objects in this illustration are orbital debris (i.e., not functional satellites).

NASA
"There needs to be some idea of the rules of the road, how to provide increased orbital safety and somehow try to ensure long-term sustainability of space activities," Jah said.
Part of the effort is to slow the increase in small objects circling the Earth.
"Every few years a couple of things in space collide with each other and they break up. And in that collision, more objects are created," Jah said.
Management of the objects in space likely will become the responsibility of the Federal Aviation Administration, Jah said, but it will take cooperation from all nations that launch things into space to assure all operational spacecraft remain safe.