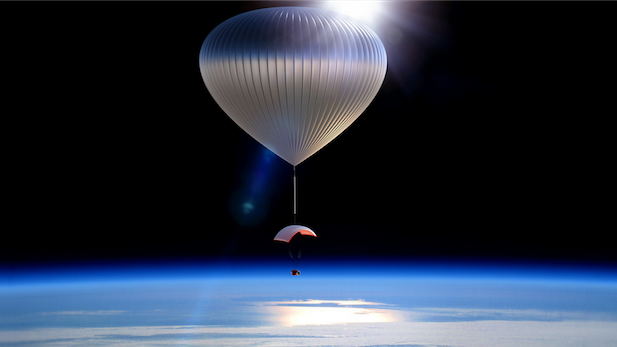 An illustration of a World View balloon above the Earth.

World View
Pima County's top administrator said he will recommend an appeal of a judge's ruling throwing out the county's contract with high-altitude balloon launch company World View Enterprises.
County Administrator Chuck Huckelberry will ask the Board of Supervisors to appeal Thursday's ruling by Superior Court Judge Catherine Woods, who said the county failed to get the building appraised, hold a public auction and lease it to the highest bidder.
The county has already completed construction on a $15 million dollar facility for the company.
The supervisors last year approved borrowing construction money, with Huckelberry calling it an economic development move to help start aerospace development near the airport.
The Goldwater Institute of Phoenix sued the county, saying it was violating the state Constitution's gift clause and other provisions of how government must do business.
The building and launch pad have been completed and the facilities are leased to World View Enterprises.