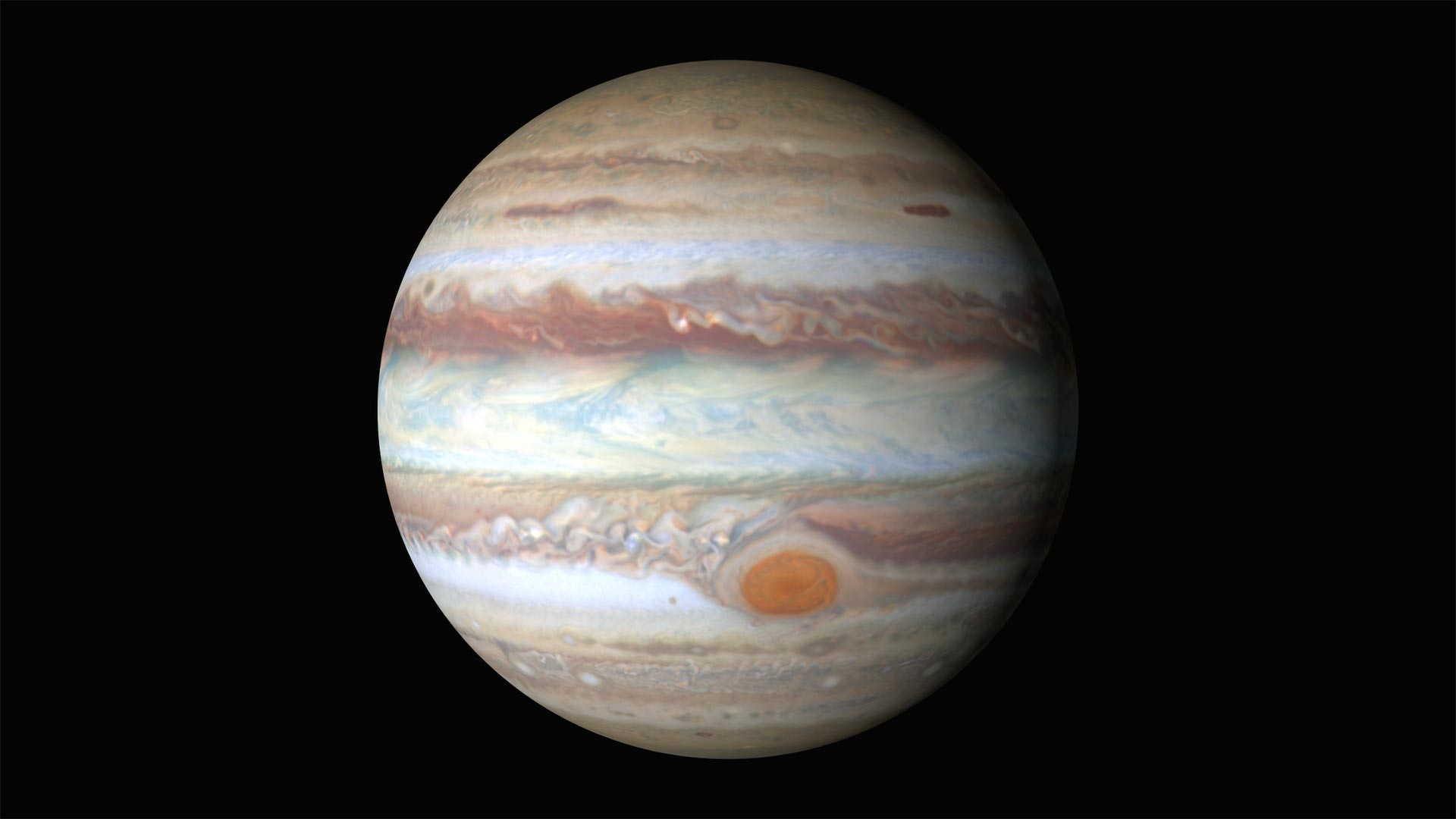 An HD animation of Jupiter created with maps made with Hubble imagery, 2015.
Courtesy of NASA
Our solar system's largest planet will make its closest approach to Earth of the year this week, and by Jove, it's hard to miss in the night sky, although it's more than 400 million miles away.
Just after sunset, Jupiter looks like a bright star in the eastern sky. That's because the planet is exactly opposite the sun, and is reflecting the sun's light. It is visible all night until sunrise when it sets in the west. Jupiter comes to opposition every 13 months - that's how long Earth takes to travel once around the sun relative to Jupiter.
University of Arizona astronomer Adam Block said Jupiter is easy to see with just the eyes, but you can see much more with an optical device.
"If you use a small telescope, even a pair of binoculars, you can see what I think is probably the most interesting aspect of Jupiter for the casual observer which are its moons," he said.
"Jupiter's moons are fun to watch because just in a few hours you can see how they move and revolve around Jupiter, and it's pretty cool to be able to see something in astronomy change quickly."
Just below Jupiter is the star Spica in the constellation Virgo.
How large is Jupiter? Some 1,300 Earths could fit into this gas giant.