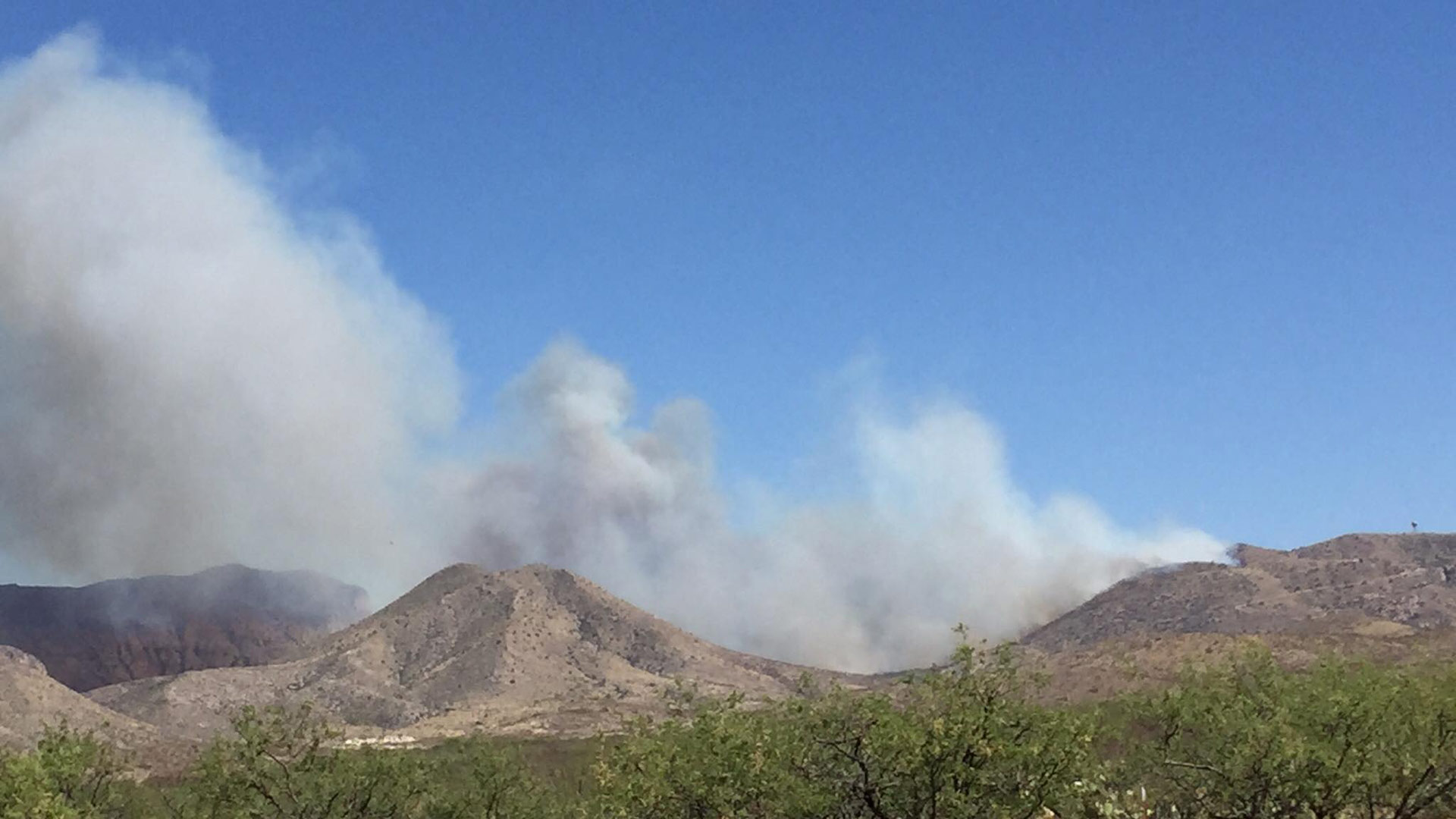 Photo of the Mulberry Fire taken the afternoon of Saturday, May 6, shortly after the wildfire started.
Courtesy of Arizona Department of Forestry and Fire Management
Officials working a wildfire eight miles southeast of Vail said they have a secure perimeter and the fire did not grow overnight.
The Mulberry Fire started Saturday afternoon, and is estimated to have burned 1,755 acres.
All evacuation and pre-evacuation notices issued over the weekend were lifted Sunday.
The fire was human caused, and 250 firefighters are working to fully suppress it.
The fire is listed at 65 percent contained.