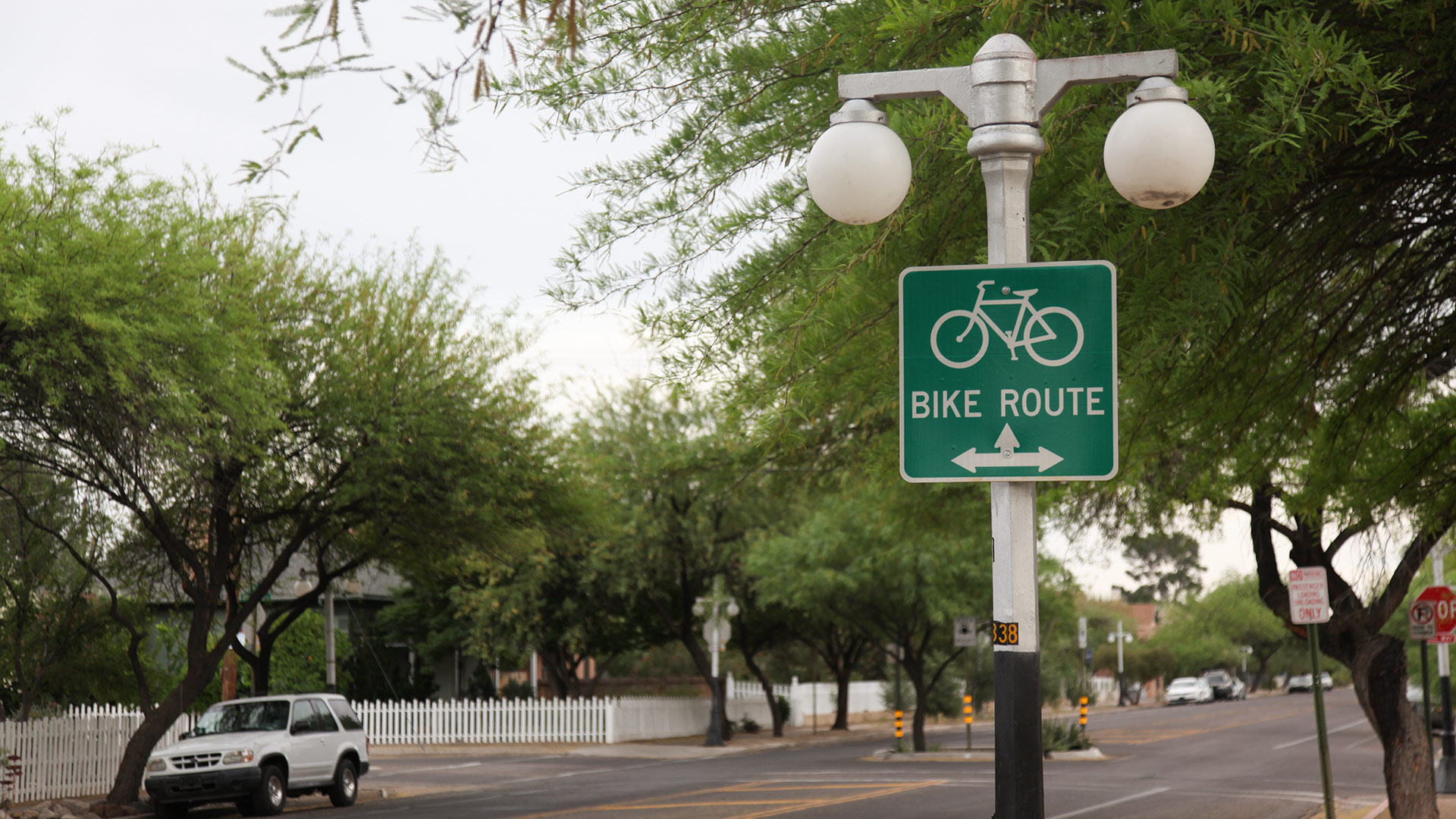 A bike lane in the Armory Park neighborhood
Nick O'Gara/AZPM
More people are taking to pedaling their way around Tucson, and that's increasing the potential for bicycle and car crashes. To help minimize them, Pima County is teaching cyclists how to ride more safely.
Bicyclists learn traffic skills, including making left turns, and maneuvering close calls in the classes offered by the county. A lecture is followed by a bike ride to put learned skills into action. Cyclists who take the classes are more confident, said instructor Donna Lewandowski.
"They're better able to navigate even roadways that maybe before they thought were too dangerous now they find that they're able to ride on them safely. It's a real confidence builder, these classes, as well as making people safer."
Lewandowski said communication is key for drivers and cyclists.
"Communicate with the cyclists around you. Use you're turn signals. Let them know what you're going to do next, and hopefully they return that favor and let you know what they're going to do next. So I really think its communication and respect what we're looking for out there."
Classes are free and are offered several times a month.