The American popular songbook was created by some of the nation's finest composers and lyricists: the Gershwins, Cole Porter, Irving Berlin, Jerome Kern, Richard Rodgers, Harold Arlen, Johnny Mercer and Harry Warren.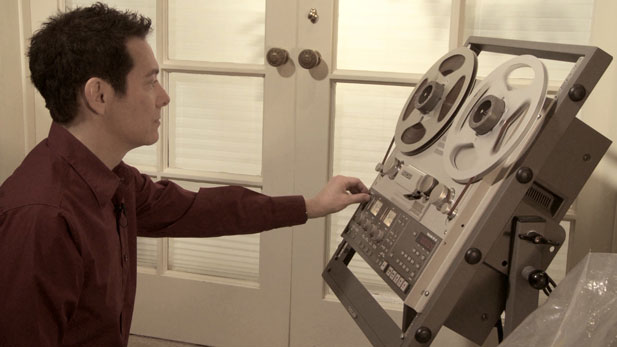 Michael Feinstein with tape recorder (PHOTO: PBS)
Michael Feinstein
Episodes One Putting on the Tailfins, focuses on the 1950s and 1960s, when the Great American Songbook competed with new forms like rock 'n' roll, and rhythm & blues. As Feinstein crisscrosses the country performing with big bands, symphony orchestras and jazz combos, viewers learn how iconic singers like Frank Sinatra, Nat King Cole and Rosemary Clooney kept the Songbook alive by reinventing pop standards of the 1930s and 1940s.
Sunday at 2 p.m. on PBS-HD.