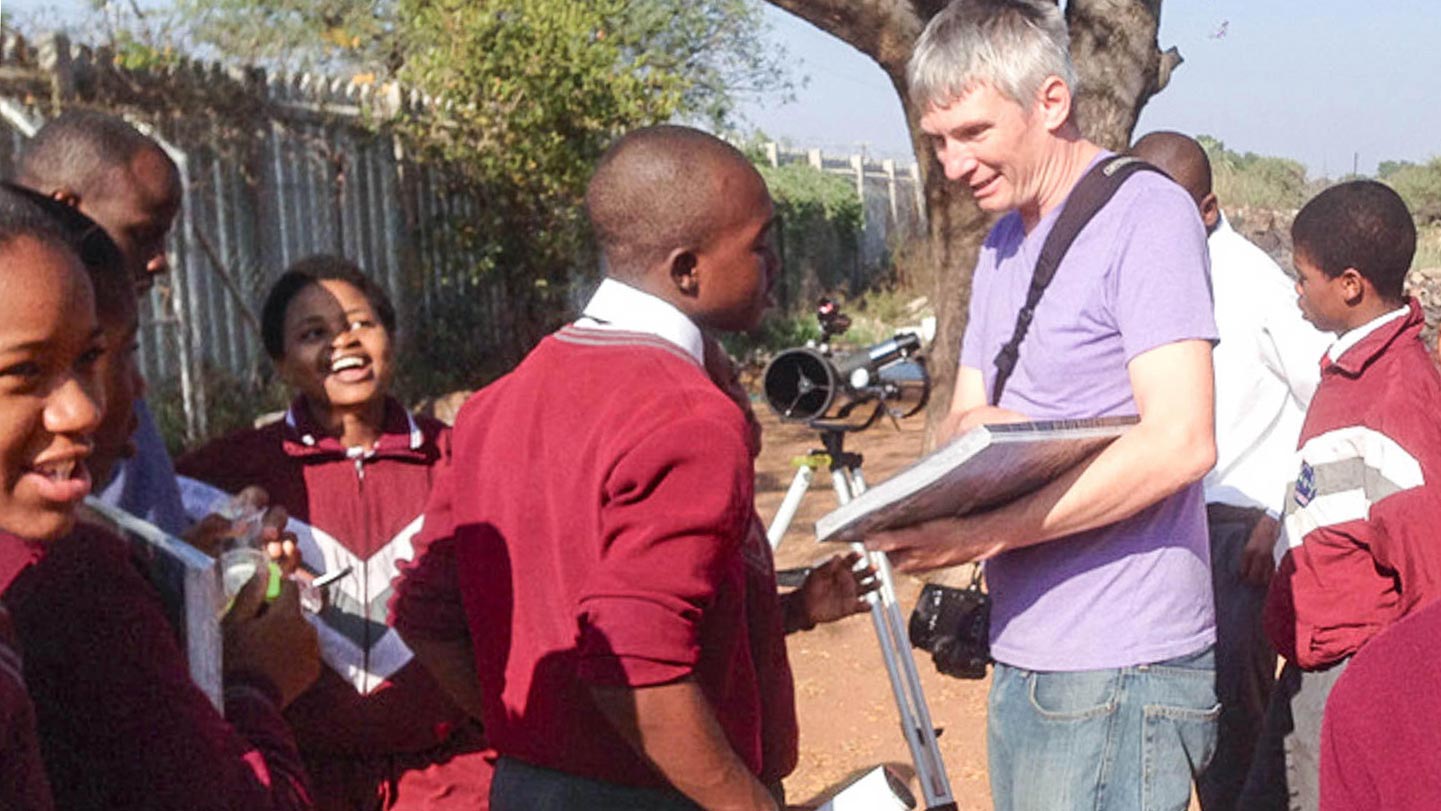 Henry Throop shows students how to use a telescope to observe sunspots during the day, at Dendron Secondary school in rural Limpopo, South Africa.
Dendron Secondary
A researcher with the Tucson-based Planetary Science Institute is being recognized for his volunteer educational outreach activities.
Henry Throop will receive the Carl Sagan Medal from the American Astronomical Society's planetary science division for his efforts to educate the public about planetary science.
Throop's research focuses on the outer solar system, including Saturn and Jupiter.
"I'm really just extremely pleased to see that Henry is being recognized this way because he truly brings so much energy to his outreach activities. He reaches out to underserved communities - villages in Africa where they've never seen a telescope," said PSI director Mark Sykes.
Last month, Throop was recognized by the U. S. State Department for his outreach activities. That award is given to a family member of a Foreign Service officer for volunteer work. Throop's wife works for the State Department in Mumbai, India.
Throop is the fourth PSI researcher to receive the Sagan medal. Other winners include William Hartmann, Larry Lebofsky and David H. Grinspoon.