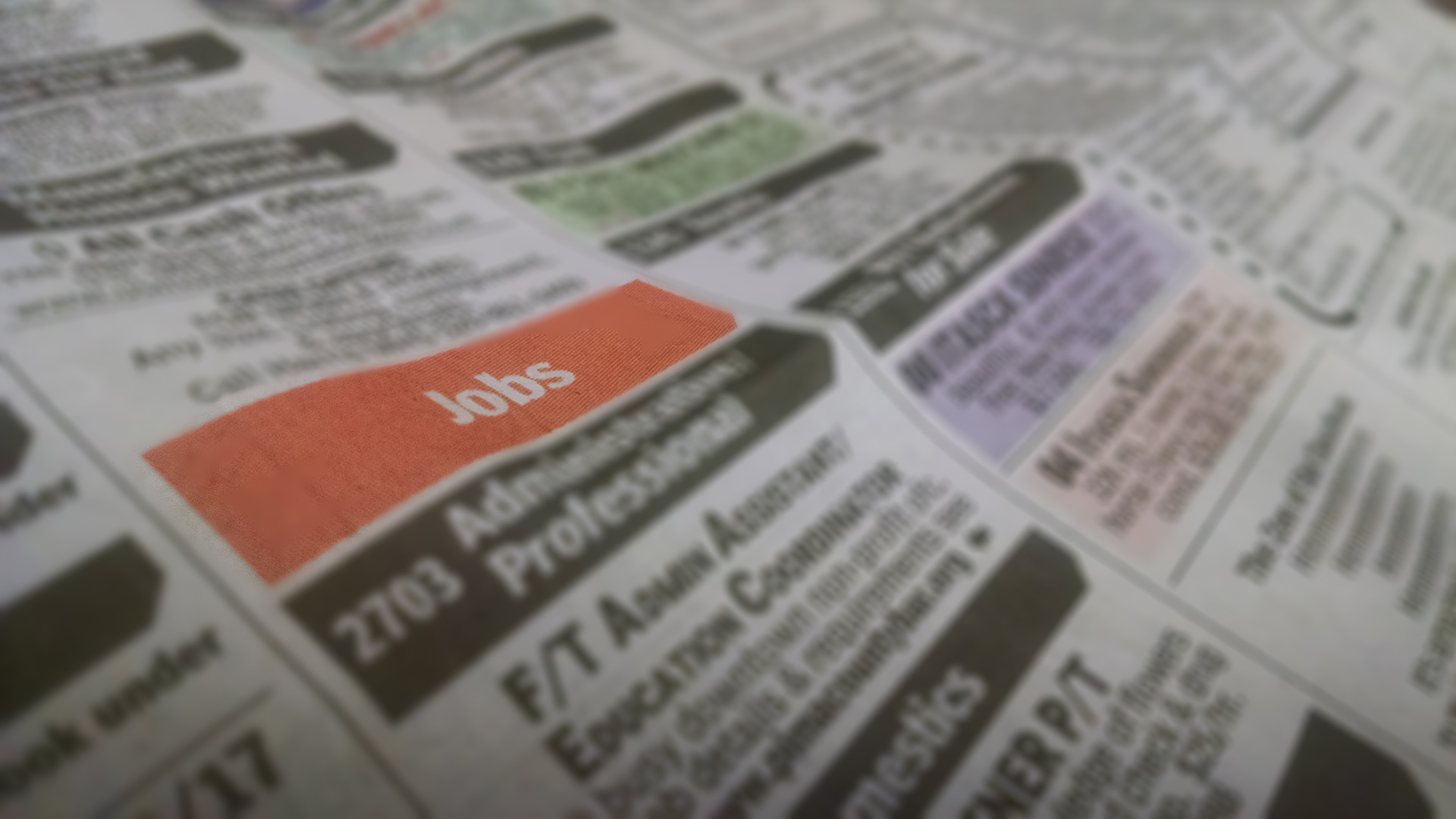 Newspaper classified listings.
AZPM Staff
Unemployment in Arizona rose a tenth of a percent to 5.1 in May, according to the Arizona Office of Economic Opportunity.
The office's report said Arizona lost 14,700 jobs last month, more than the average monthly job loss between the post-recession years of 2010-2016.
Still, looked at in a larger timeframe, the one-month increase in unemployment doesn't necessarily constitute a trend, said Doug Walls, a research administrator with the agency.
"One-tenth of 1 percent is not a dramatic increase."
Over the course of a year, Arizona has seen a decrease in unemployment, down from 5.3 percent in May 2016. That is part of a larger narrative of growth, Walls said, adding that the state has recorded 79 straight months of year-over-year employment increases.
"What we've seen is steady and moderate growth throughout the state for a significant period of time since the end of the recession."
Arizona didn't mirror the trend across the country between April and May, where the the jobless rate ticked down from 4.4 percent to 4.3 percent. That was in part due to declines in construction jobs in the state, especially in special trades. That's atypical for May, Walls said.
"When we dove into the numbers we saw that these jobs were project specific … so several projects could have ended at one time, which could have caused that decline in specialty-trades construction. Overall, construction for the state has been doing quite well," he said.
And he pointed to other positive, longer-term trends like wage growth, saying private-sector hourly earnings were up 3.9 percent over the year. The labor force, or those employed or actively seeking jobs, was also growing, with 101,830 new individuals over the last year.
"We tend to think of individuals entering into the labor force for multiple reasons, but one in particular is that they're feeling more optimistic about their opportunities to obtain a job once they enter into the labor force," Walls said.