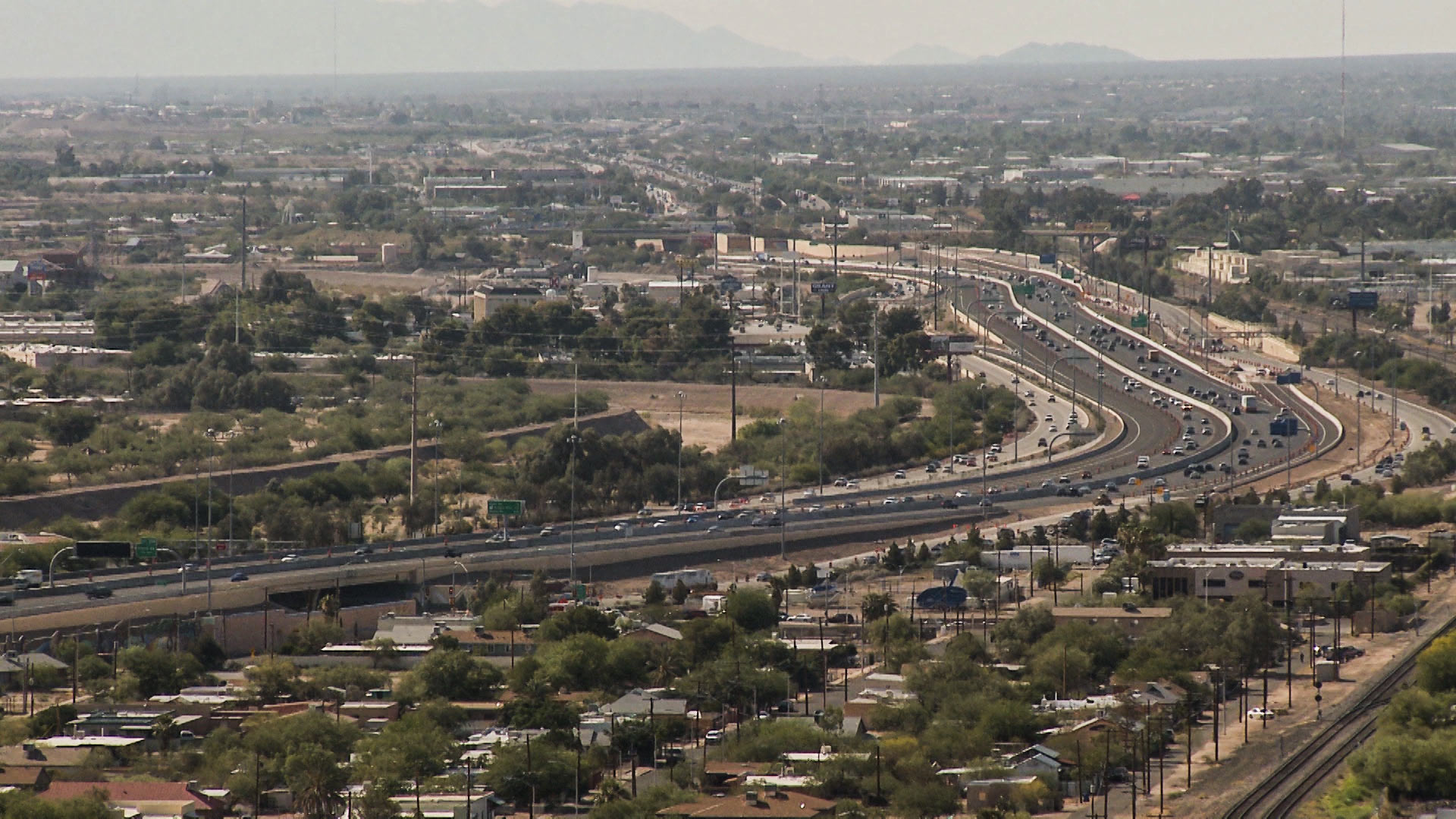 Cars moving through Tucson.
AZPM Staff
Planning a road trip for the Fourth of July weekend? You are not alone.
Around 694,000 Arizonans are expected to leave town and drive to their final destination, according to an estimate by AAA.
Pair that with the 92,000 who will fly, and it makes for the busiest Independence Day for travel in the state since 2007.
There are a few factors getting Arizonans on the road this season, according to an auto group spokesperson.
"We tend to see people extending their holiday trips when the holiday falls right around the weekend time to make it a four-day instead of a three-day weekend," said AAA Arizona's Michele Donati.
The fact that it is easy to turn the holiday into a four-day weekend is not the only reason for high travel volume though. Heading out of town is still relatively cheap.
"Gas prices are still a few pennies above year-ago levels in terms of the statewide average, but prices are historically low for the summer travel season."
The statewide price of gasoline was $2.30 a gallon as of last week. Add to that the fact that AAA also found airfare, car rentals and hotel prices are down from last year.
Arizonans will not be alone on the road. Nationwide travel is anticipated to be at record levels this weekend. A total of 44.2 million Americans are expected to head out of town.