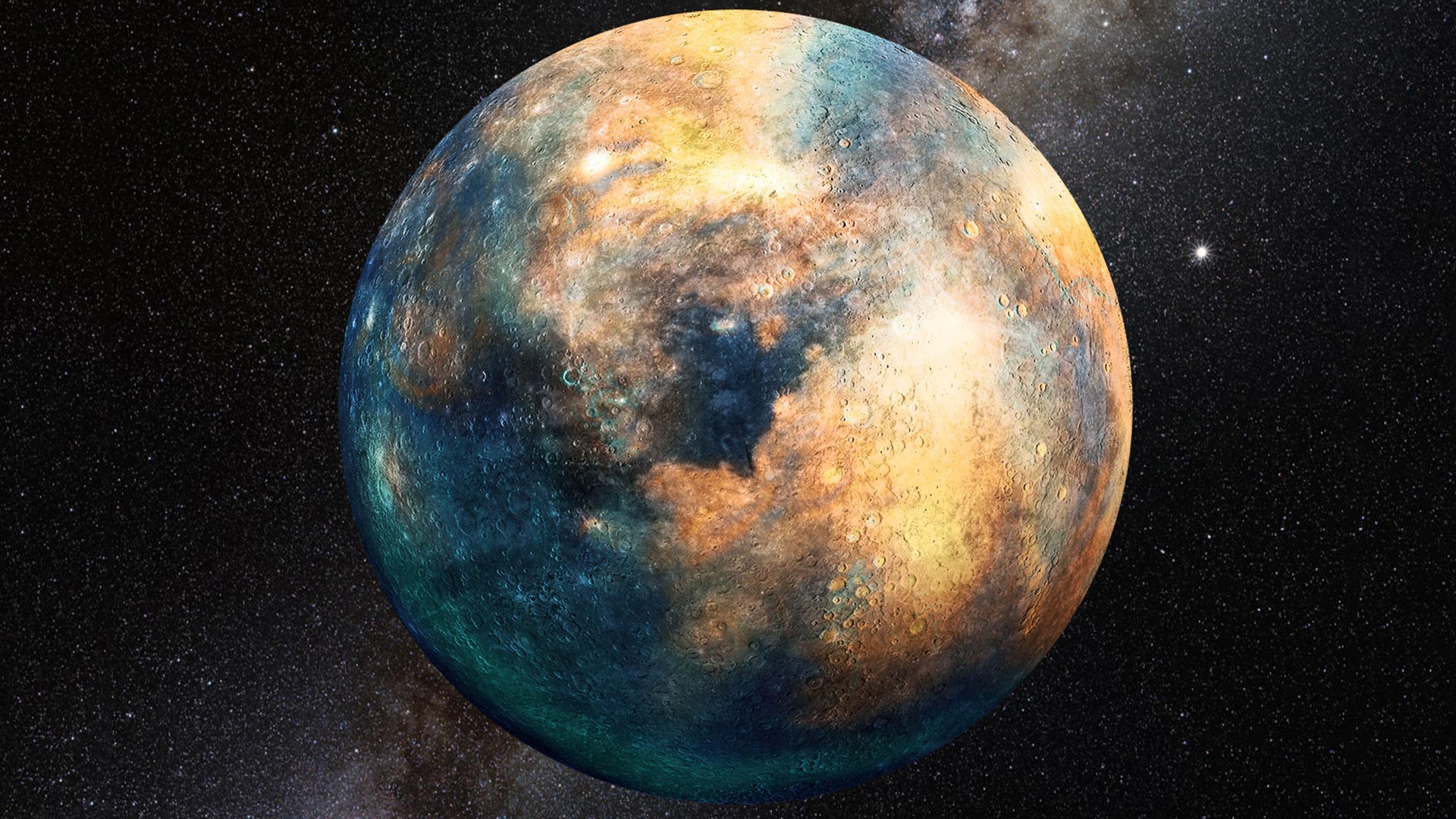 A planetary mass the size of Mars could be warping the orbits of some smaller objects beyond Neptune.
Heather Roper/LPL/University of Arizona
Planetary scientists at the University of Arizona have detected what might be an unseen planet at the far reaches of our solar system.
Out beyond Neptune is a band of thousands of icy objects in a place called the Kuiper Belt. Many of those small bodies, left over from the formation of the solar system, have established orbits controlled by the known planets.
When UA scientists began looking farther out, they discovered objects whose orbital planes were unexpectedly tilted.
Researcher Kat Volk says that significant deviation is likely caused by a mass that hasn't yet been accounted for. It opens the door for further galactic study.
"There's still a lot of be learned out there. Our inventory is pretty far from complete. But there's quite a bit of the sky that we have not searched for faint objects," Volk said, "so it's interesting to try to figure out from what we have observed what can we say about what else is yet to be observed. That can help guide expectations for future searches."
Volk and fellow researcher Renu Malhotra of the Lunar and Planetary Laboratory are publishing their research in the Astronomical Journal. The Kuiper Belt is named for Gerard P. Kuiper who founded the lab.
If there is a planetary mass out there, it may be hidden by stars in an area of the sky that hasn't been well surveyed, Volk said.
Scientists expect they'll be able to see more of what's in the Kuiper Belt and beyond once a new 27-foot telescope that can see large areas of the sky begins operating in Chile in the next decade.
The UA is a partner in the development of the Large Synoptic Survey Telescope. The project is headquartered in Tucson.