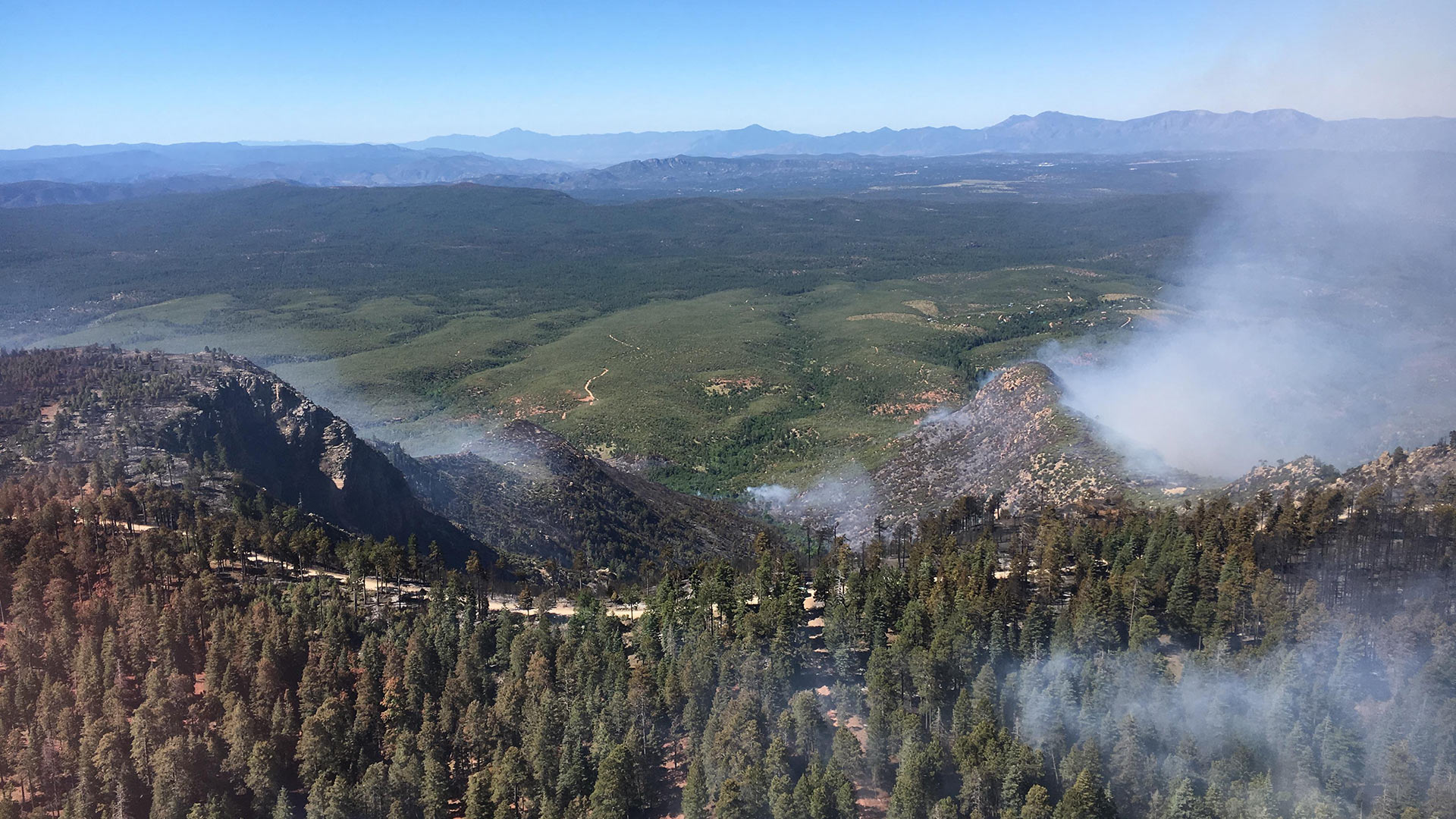 The Highline Fire, June 12.
Courtesy of Inciweb.nwcg.gov
With monsoon in full swing, Arizona residents can expect a decline in wildfires burning in their communities and fewer fire restrictions.
According to a news release from the National Parks Service, fire restrictions will be lifted in many of Arizona's parks and public lands, beginning today, with the expectation of a continuing decline in the likelihood of fires due to higher levels of moisture.
Areas where the fire restrictions will be lifted include the Bureau of Land Management's Gila District, all districts of the Coronado National Forest, Saguaro National Park, Coronado National Memorial, Chiricahua National Monument, Fort Bowie National Historic Site and Organ Pipe Cactus National Monument.
Visitors are still advised to practice fire safety at all times. It is recommended by officials that campers check with the relevant agencies for fire regulations prior their departure.
Officials say that the fire conditions and localized closures are subject to change at any time, depending on the weather.