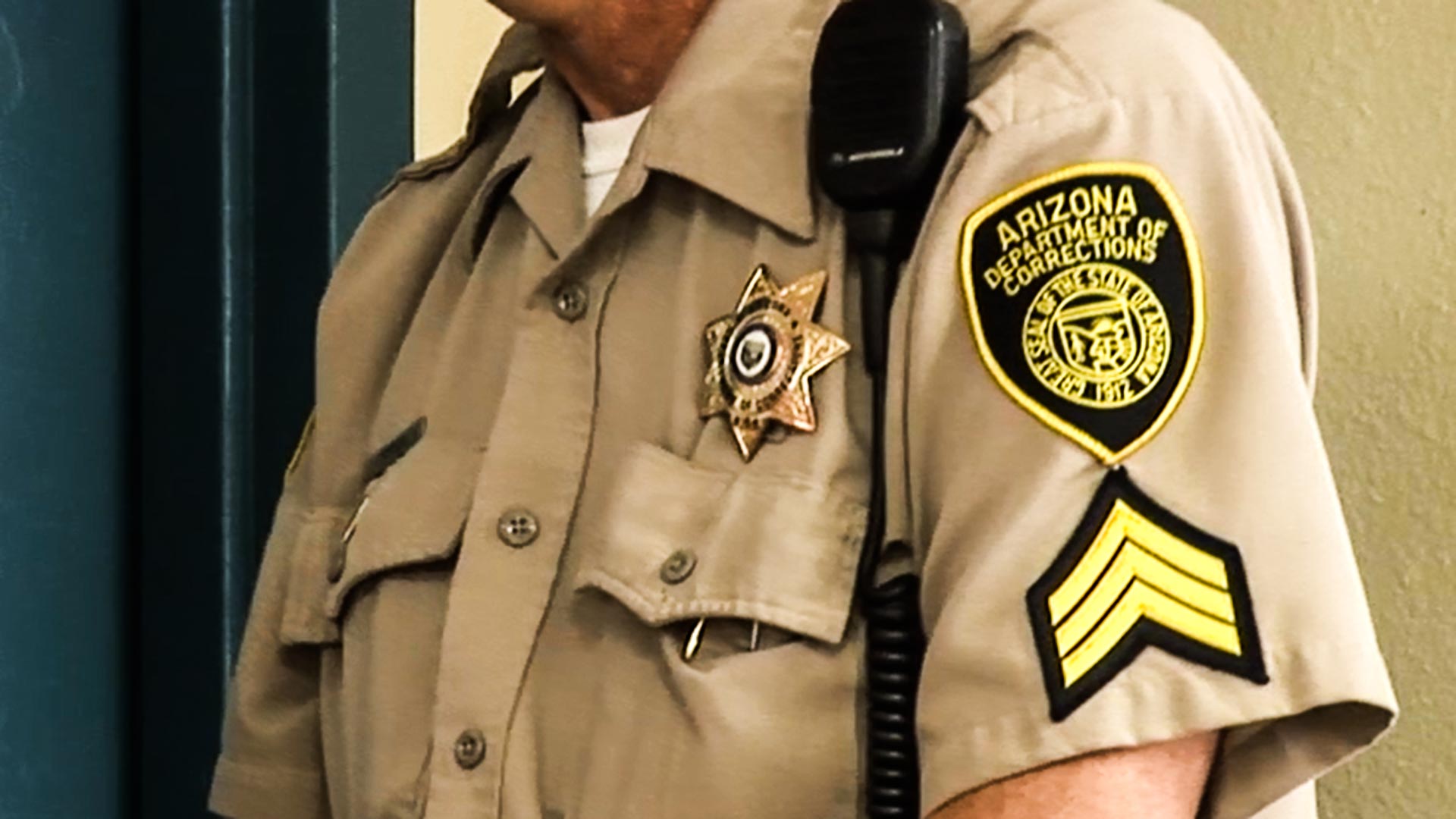 An Arizona Department of Corrections officer.
Arizona Department of Corrections
A federal judge will appoint an outside expert to address low health care staffing levels in Arizona prisons and could soon issue economic sanctions against the state.
For years the state has failed to comply with performance measures from a settlement between the state and the inmates. The main reason for the failures is staffing, and Judge David Duncan said economic currents are to blame.
At a status hearing Wednesday, Duncan said the state's private contractor, Corizon, has made the decision to simply pay fines instead of paying for full staffing at state prisons.
Duncan said he would appoint an expert to help Corizon fill open positions and assess if any additional staff is needed.
Plaintiff Attorney Corene Kendrick said it's important to have a neutral expert conduct the analysis.
"Corizon is a for-profit company," Kendrick said. "So there is nothing motivating them financially to necessarily spend more money on staff."
The plaintiffs have proposed an expert that has previously worked with the Maricopa County Sheriff's Office.
Duncan became increasingly incensed when hearing of the state's failure to comply with measures that guarantee inmates access to their prescribed medicine. He repeated his threat that the state is facing steep fines and suggested economic sanctions to counter Corizon's profit motive.
"It seems to me in my experience in this great capitalistic society of ours that the money motivator is the thing to do," Duncan said. The judge said to keep with the state's model of private contracting, "I should use economic measures to try and supplant the cross current that frustrates the satisfaction of the stipulation."
Duncan said he was considering fines "so that the state of Arizona will be confronted with a reality that it would have to pay money as a penalty for not having met the performance measures."
Plaintiffs have suggested fines of more than $2 million are in order for the month of June alone.
Attorneys for the state say they are working with Corizon to meet the health care performance measures.
Plaintiff's attorneys announced an inmate who committed suicide at the Arizona State Prison Complex-Eyman on Monday was repeatedly denied access to proper mental health care services.
Judge Duncan said it was a "good reminder that when we talk about these numbers — they're not just numbers. Behind each one of them is a life, or very sadly, as in this case, a death."