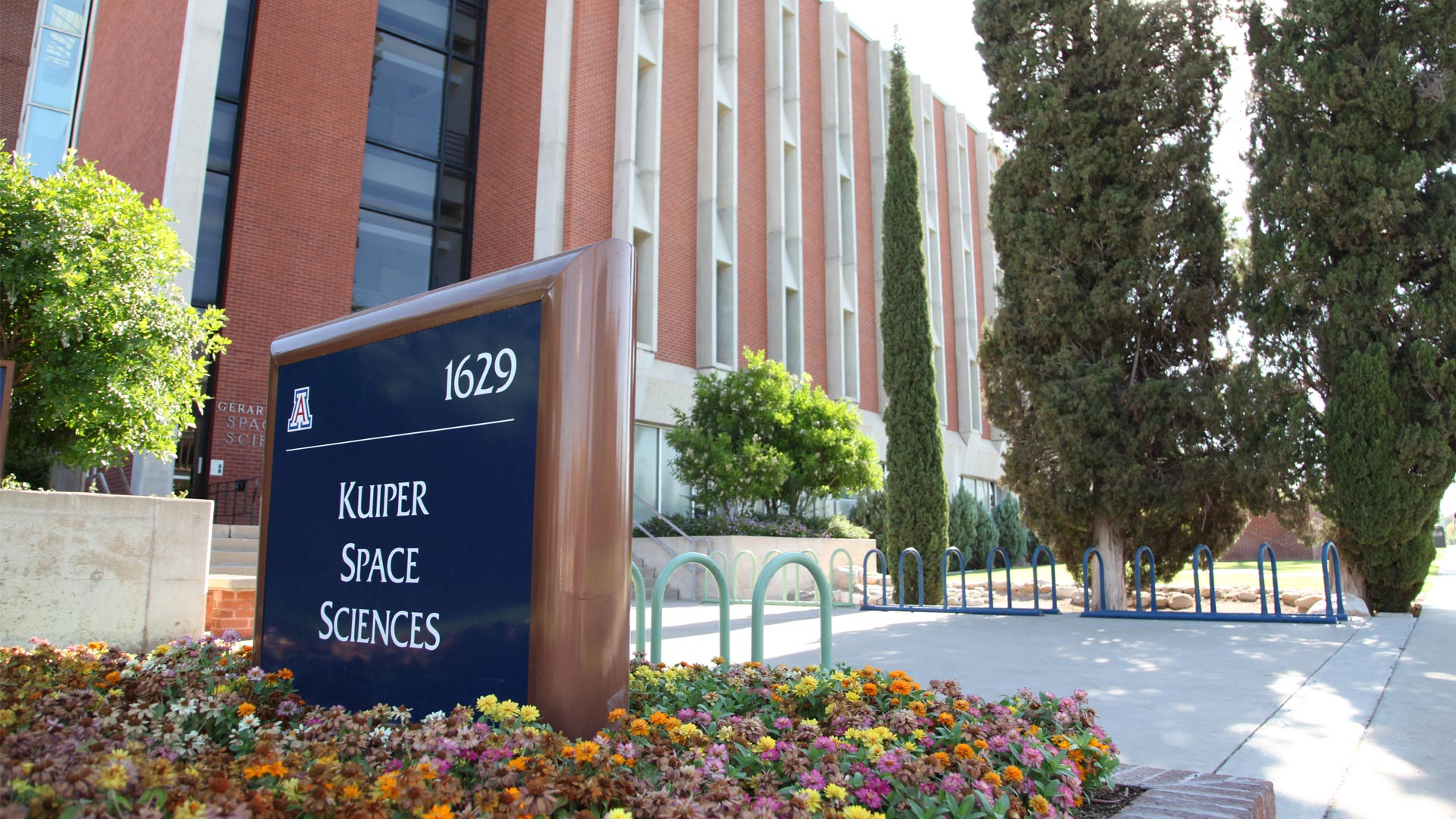 Kuiper Space Sciences Building at the University of Arizona.
Bob Lindberg/AZPM
The University of Arizona's College of Science is opening its classroom doors to members of the public this fall, and there's no requirement to write papers or take exams.
The college's supporters and other community members have been asking for the chance to sample UA science classes without enrolling in a degree program. Now they can for a fraction of the cost.
The community science scholars program comes with some side benefits, said Chris Impey, associate dean of the College of Science.
"A lot of the classes are lower division with no prerequisites. They tend to be larger [general-education] classes, with pretty varied subject matter. And luckily within the college those big classes are often taught by the best instructors," Impey said.
The course menu includes astronomy and planetary science, biology, chemistry, ecology, atmospheric science, geology and neuroscience.
Impey says the $450 cost for a three-unit class is well below standard tuition and participants will get a variety of university benefits, including library and recreation center access. The fall semester starts Aug. 21.